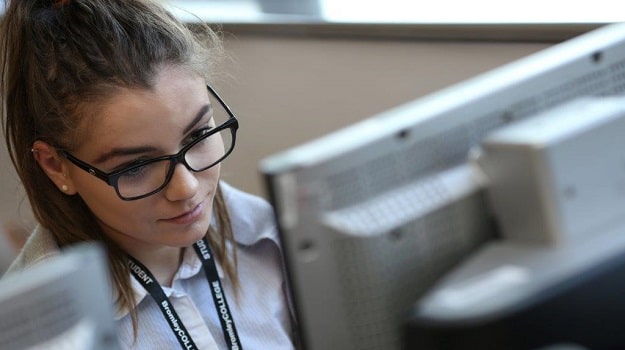 Teaching and lecturing are the cornerstones of further education, but there are more jobs with the FE sector than you might realise. The best colleges need thousands of hardworking employees for daily running, in numerous different sectors and subjects.
In fact, there are some jobs in further education, across Administrator / Coordinator/ Assistant Jobs, officer and technician categories, that could be perfect for you. Here are five of the further education roles you might not have thought to consider and why they might suit you perfectly.
1 - Student Finance & Advice Officer
There are times when we all need help with money management. And perhaps nobody needs it more than students. With fees increasing and grants and funding falling at a drastic rate, students are having more difficulty than ever when it comes to keeping track of their finances.
Student Finance & Advice Officers provide students with all the information and resources they need to make sure they safely navigate the financial landscape. Since students are thrust into handling very large amounts of money with little to no experience, financial support is extremely important to them at this time.
Ideal for those with a background in Finance, accounting, admin, mathematics. A strong understanding of how to deal with money is obviously a requirement. If you are thinking of moving into a role that lets you use your financial skills to help others, on a personal rather than corporate level, this is the position for you.
2 - Marketing Officer
Marketing may not be the first thing you think about when you think about college jobs, but further education institutions need marketing departments to survive. In the current paid education model, marketing departments are more important than ever.
If colleges fail to attract enough students, they won't have enough money to keep going. Marketing for a college is a great chance to try your hand attracting the brightest young minds to campus.
Ideal for those with a background in Marketing, copywriting, admin. Marketing executives or graduates looking to move towards a stable job in an established institution will find their perfect role in a college marketing team. The range of projects on offer at a college is varied and engaging to any marketing officer.
3 - Timetabling Officer
Timetabling Officers have one of the most important jobs in the further education sector. If students and lecturers don't have a perfectly functioning timetable, the whole system will fall apart. Timetabling can be a long and difficult process, but the rewarding feeling of scheduling an entire college to run smoothly is unbeatable.
Ideal for those with a background in Admin or personal organisation (generally). This is the ultimate administration job. It requires problem-solving, weighing up different factors and using an intuitive gift for handling time. If you love to organise someone else's life, find joy in creating balance, it is definitely worth considering this career change.
4 - Receptionist
Another job that is crucial to further education, and yet little talked about, is the role of Receptionist. Receptionists are on the frontline of a college's activity. Their job is far more than just answering phones, as any good Receptionist will tell you. The smooth running of a college is almost as dependent on a Receptionist as it is on a Timetabling Officer.
Ideal for those with a background in Hospitality, admin, or someone with strong interpersonal skills. Being personable is the key as you'll be dealing with freshmen, teachers, governors and parents, all with lots of questions about the university or school. That's apart from the regular administrative duties.
5 - Disability Advisor
Thanks to government legislation and a general increase in inclusive attitudes, colleges now accommodate students and staff with any kind of special needs. A Special Education Needs (SEN) / Supported Learning Advisor helps colleges make sure they have the facilities and accessibility to allow everyone and anyone to join their campus.
Ideal for those with a background in Disability advice, medicine, law. A strong knowledge of disabilities, access requirements and legal requirements makes you the perfect candidate for this role. Knowing that you are making sure education is open to all is a wonderful feeling and you can be the source of real change in the university.