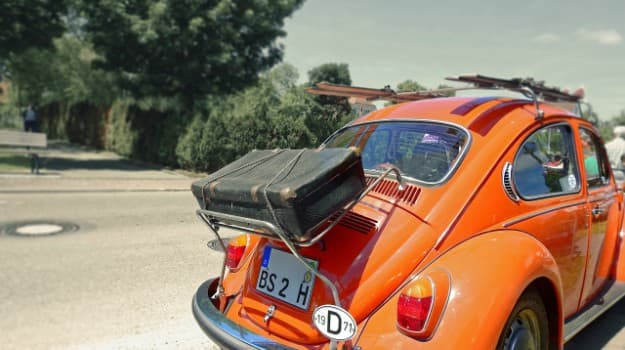 Relocating can be difficult in many ways, but one of the biggest barriers to moving to a new area is likely to be your job. Finding a new career in a new town can be difficult, especially if the industry you currently work in is quite heavily concentrated in one town or city.
If moving out is your top priority, there is one line of work that can seriously increase your relocation prospects: further education (FE). Working at an FE college can help you to relocate in two key ways. First, the nationwide nature of the FE sector means there are posts in almost every area of the UK. Second, there are some specific areas that are perfect for certain FE roles.
How further education jobs can act as a career passport
FE colleges are ubiquitous. So too are opportunities to work at them. We list positions at 334 further education colleges around the country. These colleges are everywhere, from Surrey to Norfolk, from Brighton to Birmingham.
Once you take up a position at one of these colleges and gain experience in your post, you will be able to apply for similar positions at any of the others. Get a job giving maths lectures in Swansea and you could be doing the same thing in Glasgow in a year's time.
Some teachers even opt to move outside of the UK. Writing for the Telegraph, teacher Mary McCarney moved to become a teacher in the US for a 12-month period. That one year ended up turning into 10 and counting.
The BBC noted this as part of a trend of teachers moving out of the UK to teach elsewhere. British teachers have set up shop in places as diverse as Qatar, Turkey, Italy and Vietnam, using their qualifications and experience to find posts at international schools.
A job in further education specifically—as opposed to primary, secondary or higher education—is ideal for those with little-to-no teaching experience at this stage in their careers. FE is always looking for experts from outside the sector who can impart the knowledge they have gained through their own career experience.
As Prospectus makes clear, you can go straight into FE teaching without a teaching qualification, and earn one later should you wish to do so. The number one required skill is not simply teaching ability, but an in-depth knowledge of your subject.
With such welcoming requirements, FE acts almost as an open door to relocation. Once you're in the industry, there are a few areas of the UK that are specifically accessible depending on what kind of FE role you take.
4 excellent examples of jobs & places to move to
Move to Wolverhampton to run a mechanics course
The City of Wolverhampton College is known for its Employment Skills and Commercial teachings, helping students prepare for the world of work with specific trade skills. If you're a mechanic looking to relocate, teaching students in Wolverhampton could be your perfect opportunity.
Teach photography in Strode College, Somerset
Urban photography has its upsides, but after a while, any photographer would yearn for the natural landscapes of the countryside. Running a photography course at Strode College would allow to you relocate somewhere more rural to pursue your passion.
Relocate to Rotherham to do hair and makeup for an NHS simulator course
FE colleges employ more than just lecturers. A hair and makeup artist will find plenty of opportunities to hone their cuts working on an NHS simulator course at Rotherham College.
Work from anywhere in an FE consulting role
Many FE colleges draw on consultants from outside the sector to offer advice on everything from business development to internal communications. Many consultants work from home over the internet, meaning you can move house to anywhere in the country, or even anywhere in the world, and still work in FE to support your lifestyle.