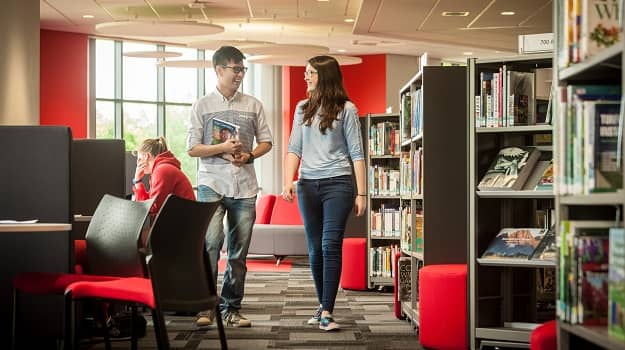 Chair of World Skills UK and the Association of Colleges, Carole Stott wrote in FE Week that 2017 will continue to present new challenges for the FE sector. But that 'ours is not a downhearted sector'. She goes on to describe how if we want a society that works for everyone, we need to 'invest in developing everyone's talents and careers'.
Her message is a powerful one, hopeful and inspiring. While her words will re-engage many of those working in the FE sector already, it also speaks to those outside of FE who may be looking to make a change.
If you want to give back and help build a better community, FE offers many opportunities for you to restart your career. Here's how to get started:
Read about what working in FE is like
The best first step into the FE sector is to read about it. Learn what it's like for those on the ground level, what working in FE is really like. We publish Day in the Life pieces from those at further education colleges and guides to getting into areas of FE.
Even if you aren't sure what part of further education you want to be involved in, or just want to know more about the work that is done across subjects, apprenticeships, or in STEM, this is the place to start.
Consider the skills you bring to the table
Whatever industry you have been working in, whether it's engineering, retail, management or pharmaceuticals, you have skills that the sector needs. FE is a constantly developing branch of learning, and the colleges that make it up are growing too. As businesses, FE colleges need to be able to compete and outsider ideas and experiences are key to that.
Of course, if you're thinking of rebooting your career, you're likely looking for a change. So, also consider what skills you most enjoy. Would you like to lean into macro strategy? Look at business growth in a new sector? Impact your practical skills?
Further education has a variety of classroom, college and support roles that are suited to different skill sets. Knowing what you want to do and finding the right fit will ensure you're restarting your career with a job you can be passionate about.
Decide between teaching and support roles. Or don't.
One of the biggest enduring myths about the education sector is that you have to become a teacher. In fact, often it's the support workers, technicians and college office workers who are the unsung heroes. Without all of them, including the excellent teachers, the FE colleges wouldn't be able to function.
Experience is a must if you do want to go into FE teaching or lecturing, but that doesn't mean you have to be trained as a teacher. You can learn on the job, and you'll be supported by curriculum leaders along the way.
Alternatively, if you're interested in teaching, but not ready to go straight into it, you can work as an assistant or technician. These roles can be particularly fulfilling for those who would like to mix teaching with one-to-one work. Lab technicians or auto body shops used to train the students have to function like in the private sector and that's difficult to replicate without those who've had experience of that. Which is where your know-how and understanding can benefit both the school and the students.
Once you're within the FE sector, there is also room to develop and change. If you enjoy lecturing more than you thought, you can take on more classes. If you like to idea of running the department, you can look into leadership roles. Even if you decide to be more behind the scenes, you'll find that leadership, management, financing and IT skills are required everywhere, giving you access to new challenges.
Speak to a college
The last step, before you start applying, is to speak to a college. Look for one local to you, or that has positions that you think you'd be suited for. Find out what skills they need and share your story. By getting to know you, they'll be able to point you in the direction of jobs and positions that will allow you to be of the most benefit.