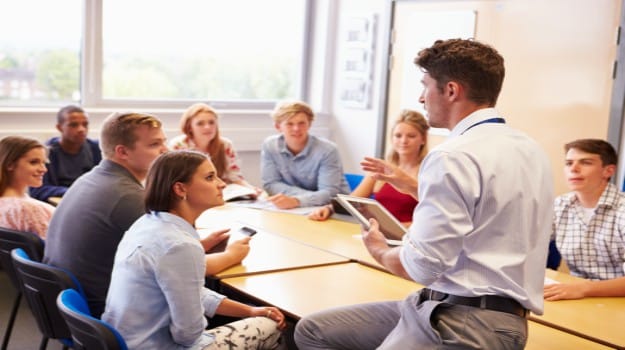 Employers' primary focus was the need for young people and adults with good practical maths and English skills, regardless of the specific qualification taken. Three-quarters of employers believe action is needed to improve maths and English skills in the UK, according to a recent Education and Training Foundation consultation on functional skills.
Since 2014, teenagers who fail to pass in English and maths at GCSE are required to continue working towards the qualifications as part of their post-16 education and training. However, many adults who left education prior to 2014 have not achieved the necessary qualifications, and many are forced to return to education to enhance their job prospects.

These lessons, along with ICT which is becoming increasingly important, are traditionally given by functional skills teachers. The government is set to introduce Reformed Functional Skills in September 2019, meaning the demand for functional skills teachers has skyrocketed. Here, we explain why more functional skills teachers are needed in further education to ensure that adults have the necessary basic skills for the workplace.
What do functional skills teachers teach?
Functional skills teachers work with adult learners and young people to help them improve their skills, get a job, or progress in their current role. These essential skills traditionally included maths and English, however, in the digital age having a good knowledge of ICT is considered to be a functional skill. The OECD Adult Skills report, which was published in 2016, found that 75% of adults in the UK have ICT skills around Level 1 or below, which is roughly equivalent to having a GCSE at grades D-G.
Functional skills are targeted at learners of all ages, and can be taught to adults with specific learning difficulties or social barriers to learning. Some teachers can teach English to Speakers of Other Languages (ESOL), which can help to increase self esteem and socialness in non-English speakers, while simultaneously increasing their chances of getting a job.
Where is there a demand for functional skills teachers?
Demand for functional skills teachers is high at both schools and further education colleges, but it doesn't stop there. Lessons can be organised through a private learning provider, or even in a work-based setting. Some colleges even offer a Offender Learning Programme, which teaches functional skills to inmates in prisons to help them rehabilitate and re-enter the workforce upon their release.
According to a Ministry of Justice review on offender learning, around 50% of prison inmates may be classified as having some form of mental disability, learning difficulty or may not have previously had a basic level of education.
However, according to a recent inspection, inmates in certain prisons are becoming more interested in practical training classes such as scaffolding or construction programmes. At HMP Brixton, for example, only 40% of places on functional skills classes were occupied on average, with English and maths classes less than a third full.
What qualifications are required to become a functional skills teacher?
Those interested in teaching functional skills need to have qualifications in the subject they'd like to teach. Functional skills teachers do not necessarily need a degree to teach and may opt to take the certificate in education (Cert Ed) or the professional diploma in education (PDE). A minimum of a Level 3 qualification, which is the equivalent of an A-level, is also required, as well as a teaching qualification and a specialist diploma. These can be a Level 5 Diploma in Education and Training, a Level 5 Diploma in Education and Training with specialist pathway, or a Level 5 integrated specialist diploma.
Teachers should also be able to keep their students engaged and interested throughout the lesson, regardless of the age and level at which they are working. This requires excellent communication skills, as well as patience to deal with the different speeds that students learn. For example, tutoring students who have English as a first language will be less challenging than teaching someone who is less fluent in the language.