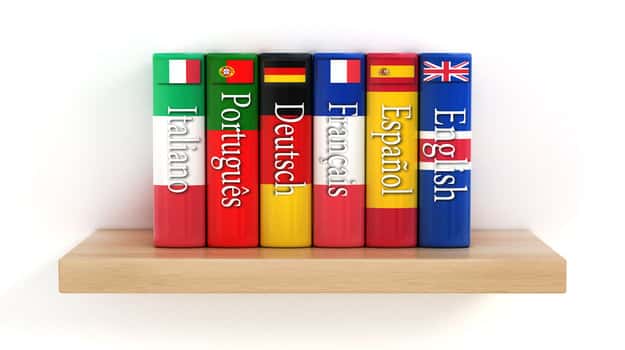 In 2006, a European Union study found that 62% of Brits didn't speak any language other than English. The situation has barely improved in the past nine years. Just this summer concerns were raised when the number of students taking foreign language GCSEs fell sharply. In the same months, a British Council survey found that 40% of Britons are embarrassed by their foreign language skills.
Responding to the EU survey, Mark Herbert, Head of Schools Programmes at the British Council, pointed out that languages are fundamental to connect with other cultures and that employers are "crying out for more language skills". There are a variety of career benefits that come from speaking a second language when you are looking to work in the college sector, even if you don't want to teach languages; they go from being more attractive to employers to having job opportunities abroad.
Your CV will stand out against other candidates
In a pool of candidates with similar skills, speaking a foreign language can help you catch the attention of college recruiters. Many industries look favourably upon multilingual employees for a variety of reasons, especially because they can interact easily with international clients and manufacturers.
A study by James Foreman-Peck at the Cardiff Business School estimated that not having a multilingual workforce might be costing the British economy £48 billion each year, which is 3.5% of GDP.
In the case of further education specifically, speaking a foreign language shows flexibility and an interest in different cultures - a character trait that is central to working in education. In a context where many of your students will come from multicultural backgrounds, a second language shows flexibility and could make you more approachable.
A second language may boost your wages
Recruitment expert Irene Missen told The Guardian that in areas such as sales, marketing or technical support, speaking a second language can mean a pay increase of between 10% and 15%.
In a job market that is actively seeking candidates with language skills, your knowledge does not need to be perfect: the Confederation of British Industry found that 74% of employers look for applicants with conversational ability in a second language.
A US study found that if an American learns a second language, his or her earning bonus will be of just 2%. This small increase, however, can add up over time and make a significant difference later in someone's career.
A foreign language opens up international working opportunities
Being a "global employee" is essential when you're working with companies that have branches abroad or deal with foreign customers on a daily basis. It also opens up opportunities to live abroad.
In 2012 alone, more than 120,000 Britons moved abroad because of their job. Speaking a foreign language makes it much easier to adapt to living in a new country. This is especially true for the estimated 36,000 British citizens living in China where few people speak fluent English, partly due to the reportedly abysmal quality of teaching.
If you speak a foreign language, you will have the opportunity to teach English abroad at further education institutions, but you may also get to teach your subject of choice in a different country.
Being bilingual makes you smarter
The benefits of speaking foreign languages also extend to the brain, with research suggesting improved memory, flexibility and problem-solving among multilinguals.
A study from Pennsylvania State University found that having to switch between different language structures makes people, especially children, good multitaskers.
Other studies found that foreign language speakers have better memory and can retain information more effectively. According to research from the University of Pompeu Fabra, they are also better at observing their surroundings and registering relevant information.
These are not the only benefits. Several pieces of research have recognised that multilingual adults show the first signs of dementia at 75.5 years, while monolingual adults do so from 71.4 years of age.