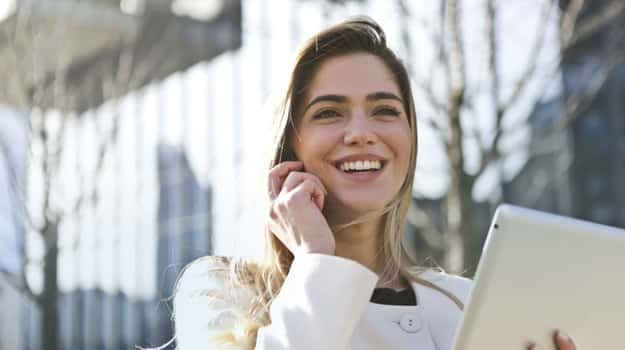 If you are currently considering a career change, then it could be well worth pivoting to a role in further education. You don't need any previous experience in the FE sector to do so, and this can be a viable opportunity to use much of the knowledge you have gained in your career thus far in a completely different role. Not only can this add impetus to your career, but working in FE can be especially rewarding for a whole host of other reasons. Here is a look at why you should start a career in FE in 2018.
FE roles involve huge variety
One primary reason you should consider a career in FE is the variety involved in working in the sector, as evidenced by the diversity of the roles available. The FE sector is perhaps the broadest educational field in the UK. In addition to around 300 FE colleges, there are opportunities to teach in a multitude of other institutions, including sixth-form colleges, community education centres, young offenders organisations, and charities. The courses on offer are just as varied. You could be teaching anything from basic literacy and numeracy, to GCSEs, A levels, and a vast assortment of apprenticeships and vocational courses, covering disciplines like catering, plumbing, engineering and construction.
You are not just confined to teaching in FE either, as there are an extensive variety of occupations within the sector. Different roles include administrators, advisors, HR officers, financial directors, and technicians.
Working in FE can boost your career prospects
Not only will working in FE rejuvenate your career in a fresh and exciting way, but it will give you a range of new skills, enabling you to become a more well-rounded individual, and a better candidate for other jobs in the future.
Moving into a teaching role gives you a chance to build your teaching skills, as well as other vital skills, such as leadership and creativity in how you plan and execute your lessons. Such attributes are essential to your career development and could be useful if you want to transfer back into a different occupation in the future. This doesn't just apply to teaching roles, however, as many other positions within FE can be just as useful at enhancing your career prospects.
For example, working in an FE IT role will give you the chance to work with a large college mainframe, which will be a useful experience to bring to any organisation.
FE roles offer a better work-life balance
One of the most attractive prospects about working as a teacher in FE is the opportunity for flexible working that just isn't available in most other career paths. If you are feeling disillusioned with your 9 to 5 and limited holiday time, then a career in FE could be for you. Although your workload is likely to be demanding, teachers can choose between working full-time, part-time, evenings or even on a casual, hourly basis. This leaves significant scope for flexibility in your working hours.
As well as this, FE teachers are also given substantial holiday allowance. Although this is dependent on the type of role, most are entitled to around 37 days holiday per year, plus bank holidays, and in some cases have received up to 60 days paid holiday per annum. Both of these numbers are significantly higher than the minimum 28-day national allowance. Working in FE gives you an excellent opportunity to reconfigure your work-life balance.
FE lets you change people's lives for the better
The opportunity to make a tangible difference to the lives of others is another reason you should consider starting a career in FE. In a teaching position, you can impart your knowledge to others, playing a vital role in shaping their future for the better and helping to transform the lives of the next generation.
The need for FE workers is even more critical in light of a shortage of skilled employees in a number of industries, and FE has a crucial role in equipping the population with such skills. Statistics show that 71% of businesses in the services sector are finding it hard to employ suitable workers, three in four companies have admitted that their employees lack sufficient digital skills, and other industries like construction, IT and logistics do not have enough skilled workers.
With a report recommending that diverting young persons from university into FE colleges would be pivotal in solving this skills shortage, you could make a considerable difference to the future of this country. Again, you do not have to become a teacher to do so, as any role that helps the running of an FE institution still contributes to this process.
With the benefits to your career, work-life balance, and the impact you could have on others, moving into further education could be the best career decision you ever make.