Employee Development
Employee Development is very important to us at Abingdon & Witney College and everyone completes an ongoing Personal Development Plan.
We also have several other programmes in place to support and develop our staff: 
Leadership Development Academy
High quality leadership, at all levels, is fundamental to the College becoming the best performing, most responsive and highest quality college in Oxfordshire. The new strategic plan sets out a key objective to be an employer of choice. Strong leadership and management is integral to achieving this objective.
The Leadership Development Academy (LDA) is an internal development academy designed to support leaders throughout the College to be the best they can be. Aspiring managers are eligible to apply or may be recommended to join the LDA.
All members take part in an evaluation of their current leadership strengths and identify areas for further development based on the Abingdon & Witney College Leadership Competencies. Members then develop an LDA Personal Development Plan which identifies key objectives and actions for further development. There will be a range of college wide development sessions on offer throughout the programme and in addition, there will be the opportunity to gain formal ILM qualifications at levels 3-7.
Teaching Skills Academy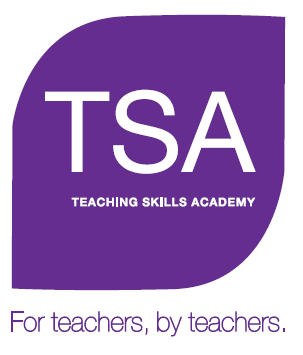 The Teaching Skills Academy (TSA) was established in September 2012 with the overall aim to drive up the standards in teaching, learning and assessment and help teachers make the move to outstanding peer coaching. TSA is run for teachers by teachers and has been developed by teachers to ensure that teaching staff take ownership of their own professional development.
If you are joining our college directly from industry we can support, train and help you to qualify to teach.
To start off we support start to achieve their Licence to Teach which is completed by all staff joining the College, whether full qualified teachers or those straight from industry. This is a supportive programme to ensure quality across all teaching staff and offers a holistic review of teaching practice.
We also offer the Level 3 Award in Education and Training (AET) and staff then progress to the Level 4 Certificate in Education and Training (CET) before completing the final year Level 5 Diploma in Education and Training (DET).
The training includes taught sessions to develop teaching skills and pedagogy, observations with rich feedback and the TSA are also available to help and support you along the way and after you qualify.
Project ICE
Project ICE was launched in September 2017. It is for teaching staff to promote and share their examples of inspiring, challenging and engaging sessions, or parts of lessons, they have planned and delivered. Staff recognise an element of their teaching that meets the Project ICE criteria; it was inspiring, it was challenging, and it was engaging and share what they did, within the teaching community of Abingdon and Witney College. Once they share their Project ICE example, they nominate two colleagues who then need to contribute their Project ICE contender.
At the end of each term the ICE panel meet to shortlist and decide on the winning three. The winners are presented with the Project ICE trophy, a teaching box full of goodies and a certificate through an 'Office Hit' (a surprise visit to their office with all of their team by marketing and I, inclusive of party poppers) and the winners are celebrated across college.
It celebrates and shares the inspirational teaching and learning that takes place in classrooms throughout the college.