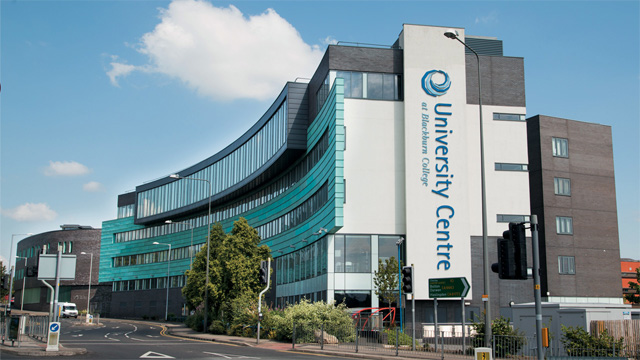 Blackburn College has a heritage going back over 125 years and is one of the largest and most successful colleges in the country with the Ofsted accolade of Grade One, Outstanding in all areas.
Since the opening of the University Centre in 2009, Blackburn College has gone from strength to strength, proactively engaging with businesses in the development of many of our vocational and degree level courses; enabling us to meet local, regional, national and international needs at a time of constant change and development.
We have a reputation for producing learners and graduates that are highly sought after by employers. Today Blackburn College delivers courses from entry-level up to Masters Level to 16,000 full and part-time students from across the globe.
While such accolades are pleasing there is never scope for resting on our laurels. The next stage in our development that will support future curriculum needs will see the extension of our £65 million Student Campus.
This includes a state-of-the-art Regional Automotive Technology Hub (RATH) which opened in September 2014 built in partnership with industry and a new £13.5 million Blackburn Sport and Leisure Centre built in collaboration with Blackburn with Darwen Council which opened in March 2015.