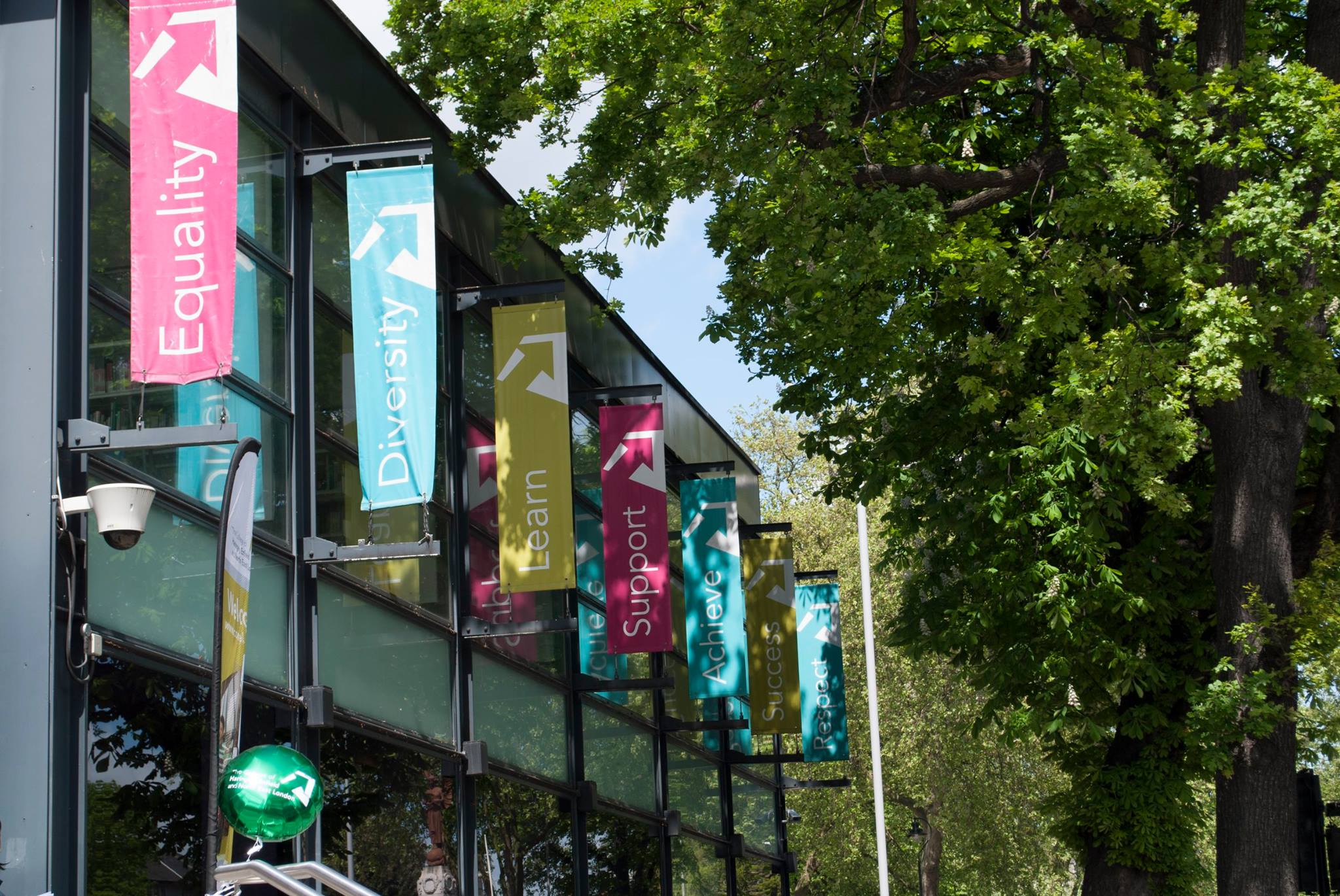 Welcome to CONEL 
The College of Haringey, Enfield and North East London aims to focus on excellence in terms of learner needs. Ofsted (April 2014) judged the College to be "Good" overall with "Outstanding" Leadership and Management". 
We provide a very welcoming, friendly and lively environment in which learners from a wide range of diverse backgrounds enjoy their learning and their social interactions. The College operates from two main centres in Tottenham and Enfield, offering courses in thirteen sector subject areas with a strong focus on vocational specialisms. The College also offers a small but increasing number of higher education courses.
The College has strong and effective partnerships with a wide range of external agencies, schools, employers and community groups. The support and guidance we provide are very effective and make a strong contribution to the improvements in learners' success, both in gaining their qualifications and moving on to further study and employment. Having made significant improvements in our teaching, learning and assessment, the proportion of our learners who successfully complete and pass their courses has significantly improved and is high. 
Our reputation continues to build upon the success of our learners and the hard work and dedication of our teaching and business support staff. Most recently the FE Choices Satisfaction Survey Results 2013/14 for general FE colleges demonstrated that our students were the most satisfied in London. We pride ourselves on the achievements of our staff and learners in leading the way in further education.
Recently ranked London's number one performing College for overall success rates, we are at an exciting stage of our development.  You will be joining a friendly and professional College that is committed to securing the best academic and personal development outcomes for all of our learners.
We offer great opportunities for people who want to build on their potential and achieve their career ambitions in a prestigious educational environment, where innovation and creativity are valued and are essential for our continued success.
We aim to be an employer of choice in London and are driving improvements through investment in people. As an employer, we have made commitments to employ, keep and develop the abilities of disabled staff.
We provide staff with a quality working environment and excellent terms and conditions of employment. For further information regarding our benefits please visit http://www.conel.ac.uk/work-for-us/benefits.html