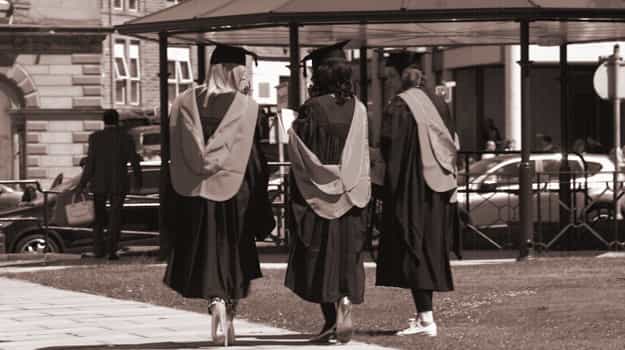 Wartime performance puts colleges on the map. The sector never has it so good, and autonomy beckons
It took the second world war to make politicians realise just how valuable a healthy further education sector was to the UK.
The 1943 white paper, Educational Reconstruction, preceding the 1944 Education Act, blamed some of the wartime difficulties faced by the armed forces and industry on lack of attention to adequate training of young workers.
The paper said most school-leavers had not taken up any education post-14 (the school leaving age was raised to 15 under the Education Act). Much of the work done by schools was wasted with just one in six students going on to further training on their own initiative. And a large part of the potential workforce was still being ignored. "It must be remembered," the white paper stated, "that girls largely look to leaving factory, shop or office to get married and set up homes of their own."
FE provision was chaotic
In fact, much of pre-war FE provision was chaotic. Some teenagers undertook training in skills and crafts, some were directed into areas not needing a high level of training, while others ended up in non-progressive "blind alley" jobs that rarely led to adult employment.
Something had to change to enable the UK to recover from six years of conflict. As a result, the new Education Act decreed that attendance in full-time education for 15- to 18-year-olds would no longer be entirely voluntary.
The local education authorities (LEAs), supported by a state injection of £12m, had been tasked pre-war with providing adequate facilities for technical, commercial and art colleges to offer full or part-time study for anyone over compulsory school leaving age who wished to apply.
But it was only in 1944 that the policy was resurrected and expanded. Now, LEAs could serve under-18s with attendance notices, meaning teenagers had to attend a county college for around a day a month or eight weeks in a year.
Value of FE colleges slowly sinks in
The important role of the new technical colleges in training specialised personnel for wartime demands had at last been recognised. Industry was slowly beginning to understand the value of closer cooperation with colleges on skills training and apprenticeships that could be tailored to its specific local needs.
The war ended - but not austerity. Aside from government finance received by certain colleges that had focused heavily on producing armaments and military equipment during the war, most FE institutions had little help to rebuild infrastructure and produce courses. They relied on their local LEAs, whose largesse was influenced by local business needs. Most of the new colleges being established had to cope with tight budgets and limited resources.
FE 'never had it so good'
This, however, was to change. From the mid-50s to the early 70s, the economy recovered and boomed, prime minister Harold MacMillan told Britons that they'd "never had it so good" and many FE lecturers found themselves on better terms and conditions than schoolteachers as well as enjoying the freedom to produce curricula that responded directly to local employers' needs.
The main catalyst for this was another major white paper, Technical Education, in 1956, which proposed spending £70m over eight years to help build up and promote Colleges of Advanced Technology (CATs) in key urban centres, along with regional and local satellite colleges. It was to counter a dire lack of skilled workers in technologies across the board. The idea was to build up centres of excellence, pumping out full-time, part-time and sandwich courses. The CATs were the forerunners of the polytechnics, large and comprehensive providers of higher education technical and vocational courses.
Industry not prepared to support day release
Move on to the early 60s, and much of industry was still not prepared to support day release and sandwich courses, even though its own training provision was inadequate. The government responded with the 1964 Industrial Training Bill, which set up Industrial Training Boards for the first time, tasked with creating training policies in different industries, working on standards and syllabuses, running tests and giving out qualifications.
The early 70s saw yet more change. The UK's strong manufacturing base began to erode with less opportunities for apprenticeship courses, which had been the key focus for many colleges. Instead, there was more emphasis on teaching a wider range of courses, including A-levels and BTecs and a move away from skills training in traditional trades where lifelong jobs were no longer the norm.
Do colleges run better if they are independent?
In the '80s and '90s, increasing unemployment among young people, falling student rolls and the collapse of apprenticeship schemes fuelled a government belief that colleges ran better if governed by greater independence and competition. This brought more change. In 1986, national vocational qualifications (NVQs) were introduced spanning the equivalent of basic level GCSEs through to degrees and doctorates.
A key event under John Major's Conservative government was undoubtedly the 1992 Further and Higher Education Act. It 'incorporated' colleges the following year by giving them full financial independence, removing them from LEA control. It also opened he floodgates for college mergers. What were then almost 500 colleges in England are now 332 (April 2016).
When colleges became 'businesses'
Funding now came direct from the government-appointed Further Education Funding Council and was based on output and performance (student numbers enrolling, the amount of teaching/learning time and the number of courses completed, qualifications gained and jobs secured).
Colleges were thus encouraged to improve efficiency, student numbers, retention and performance, cut costs (5% efficiency savings) and compete for students. The key target was to equip all students with the basic numeracy and literacy levels to gain employment.
Colleges became businesses, academic principals became chief executives and, in a major change, college governors were made responsible for financial management, strategic direction and getting their institutions 'competition-ready'. 
At the same time a network of local Training and Enterprise Councils (TECs) was set up to fund work-based training programmes on a similar basis.
---
Looking for a career change?  View and apply for the latest jobs on AoC Jobs.