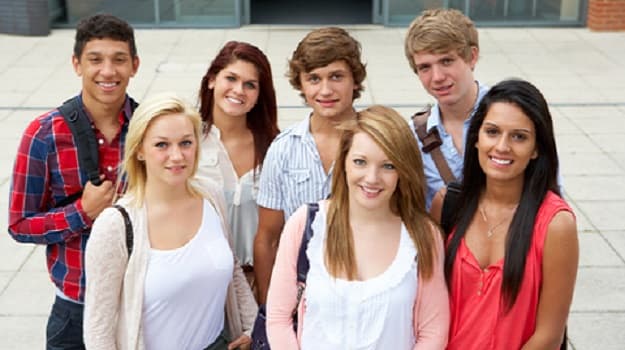 Rapid expansion in FE student numbers. Conservatives  make 3 million apprenticeship pledge and make sea change in funding
It was all change on May 6 2010. The new Coalition government wasted no time in closing Train to Gain and in March 2012 replaced the YPLA with a new Education Funding Agency (EFA) responsible for funding education for learners across the board from 3-19 years.
Labour's Education and Skills Act (2008) kicked in to oblige teenagers to stay in some form of education or training (in college or workplace environment) until the age of 17 (from 2013) and 18 (from 2015). At the same time, most students with D grades in maths and English now had to continue resitting the exams to gain a pass until age 18. The demand for college places shot up as the number of 16- to 18-year-olds in education increased by 3% from 2009-2013.
Young people's apprenticeships back on agenda
Meanwhile, 16-18 apprenticeships, whose uptake had flagged during the late 'noughties', were given a new lease of life. Funding was shifted over from learning in the workplace, with traineeships brought in for 16- to 23-year-olds to help them get an apprenticeship or a job. By 2015 the Coalition claimed to have created 2.1 million apprenticeship 'starts', although critics have questioned the Coalition's definition of an apprenticeship and if that figure actually meant 2.1 million individuals.
In March 2015 the Coalition firmed up colleges' role in higher education by rolling out the first nine degree apprenticeships, including chartered surveying, aerospace engineering and nuclear. The aim was to bring together the best aspects of higher and further education.
Conservatives in charge - 2016 and beyond
Apprenticeships remain top of the current Conservative government's FE agenda, with a commitment to create a further 3 million by 2020. To help back a continuing expansion in numbers since 2014, more than 1,200 employers have been developing almost 300 sets of new apprenticeship standards in over 100 sectors with well over half now launched.
April 2017 will see the introduction of the Apprenticeship Levy, a major change in funding of training. Employers with a wage bill of more than £3m (less than 2% of companies in England) have to pay a levy to help support an apprenticeship voucher scheme primarily funded by the government and available to all employers, large or small.
The new system means a sea change and the likelihood of more FE job opportunities. Colleges will have to promote themselves as never before, and use their skills as course providers to actively bid for apprenticeship training contracts from employers – they, not the government, will now be holding the funds and buying in training.
Challenge, diversity and a lesson in history
This trawl through history shows that if you set your sights on a job in further education, you are entering a world that can offer more diversity and career changes than many other sectors put together. FE is not a place for anyone who doesn't relish change and the challenges that it has faced over the past 70 years. But it is a chance for anyone who wants to be in the forefront of a national move to beat recession.
---