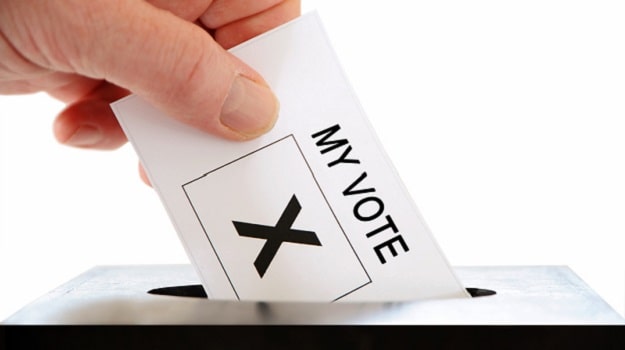 What should colleges challenge would-be MPs on in the run-up to the June 8 general election? Should it be about more funding, more recognition of colleges' key role in the economy or the need for breathing space to bed in a seemingly never-ending line of government reforms? The Association of Colleges (AoC) has produced a 20-page, two-part election wish list. Here we check out how closely some of the three main parties' election pledges mirror a number of key AoC proposals
Part 1: Sustaining economic growth
National skills strategy
AoC: We need more long-term investment in education and training to tackle a post-Brexit world, so 16-18 funding should be ring-fenced, the EU's European Social Fund needs to be replaced by more flexible investment used to retrain/upskill workers in high unemployment areas. And the Sainsbury review reforms need implementing.
Con: undertake a national review of tertiary sector; launch a national programme to attract experienced industry professionals to colleges; ensure colleges deliver the skills required by local businesses through skills advisory panels and local enterprise partnerships
Lab: create a cradle-to-grave national education service, making lifelong learning free at the point of use and a right and not a privilege; ditch the grammar school project, and divert funds from inefficient free schools; implement the Sainsbury Review recommendations, providing substantial investment and ensuring vocational routes include the service sector 
Lib Dem: solve problems such as lack of skilled technicians by expanding training at higher level 4 and beyond
Stable period to build quality apprenticeships 
AoC: Large employers should be free to use the apprenticeship levy more flexibly. Full apprenticeship funding should be guaranteed for the next three years. Apprentices should be allowed to spend 20% of their work time in off-the-job training. More level 3 apprenticeships are needed; and there should be annual government scrutiny of the impact and outcome of apprenticeships.
Con: provide discounted bus and train fares for apprentices; encourage teaching apprenticeships sponsored by major companies, especially in STEM subjects; allow larger firms to pass levy funds to smaller firms in the provision chain
Lab: double the number of completed level 3 apprenticeships before the end of the next parliament; ring-fence £440m from the apprenticeship levy to support small to medium sized businesses within the next parliament; maintain the apprenticeship levy but require an annual report from the Institute of Apprenticeships and Technical Education on quality outcomes (eg number of real jobs and skilled workers) from completed apprenticeships; aim to double the number of completed apprenticeships at NVQ level 3 by 2022; ditch existing government plans to make schools pay the apprenticeship levy
Lib Dem: double the number of businesses taking on apprentices, and extend apprenticeships to  newer industries like creative and digital; ensure all apprenticeship levy receipts are spent specifically on training; expand the types of training available; give 16- to 21-year-olds a 66% discount on bus travel
Fair funding formula
AoC: We need to extend the pupil premium to students over 16, row back on the straitjacket approach to 16-18 English and maths skills with a more personalised slant; allow funding to increase with inflation for colleges as it does already for universities. 
Lab: reverse all cuts to frontline college budgets; offer T-levels and an official pre-apprenticeship trainee scheme; aim for all FE teaching staff to gain a teaching qualification within five years, and Labour would support this move financially; reintroduce the Education Maintenance Allowance, a means-tested grant for 16-19s
Lib Dem: protect funding per FE student aged 16-19 by ring-fencing £660m; invest £165m in continuous professional development for FE teachers; reverse all cuts to college budgets, protecting per-student funding in real terms
Part 2: A fair and effective system
Stronger colleges
AoC: We need more more innovative collaboration between colleges and schools; more capital funding for college buildings and technologies; regular scrutiny of standards at university technology colleges and sixth forms; a national network of institutes of technology; investment in more teachers; and a sensible approach to preserving UK jobs for EU teachers.
Con: back new scientific and technical institutions and replace 13,000 existing technical qualifications with new qualifications known as T-levels across 15 routes in subjects including construction, creative and design, digital, engineering and manufacturing, health and science; increase teaching hours by 50% to an average of 900 hours a year; ensure each T-level student does a three-month work placement as part of their course; establish new institutes of technology, backed by leading employers and linked to leading universities, in every major English city – the institutes will offer courses at degree level and above, specialising in technical disciplines, such as STEM and eligible for public funding, loans and grants
Lab: create a cradle-to-grave national education service, making lifelong learning a right and not a privilege (see also under section 1); extend support for training to
teachers in the private sector, recognising the role played by private sector providers; redirect funds currently earmarked for building new technical colleges back to existing colleges
Lib Dem: develop national colleges to deliver advanced vocational skills needed by sectors such as renewable energy
Personal learning accounts
AoC: People living longer plus volatile job markets are making lifelong learning and (re)training a much higher priority. We need more control of our learning via personal learning accounts from the age of 18 and better information on how, why and where to learn (a reformed national careers service?), and on the sort of support and funding available. Those starting out with low-level qualifications, facing redundancy, or out of work deserve a special focus.
Lab: abolish tuition fees for adult learners looking to re-train or upkskill; improve the quality of vocational education, including skills for entrepreneurship and self-employment, and improve careers advice in schools and colleges opening up various routes to education that balance classroom and on-the-job training
Lib Dem: meet all basic skills needs in areas such as literacy, numeracy and digital skills by 2030; improve quality of vocational education, including skills for entrepreneurship and self-employment; improve careers advice in schools and colleges 
More access to education and training
AoC: To reduce barriers to disadvantaged young people gaining educationally, there is a need for childhood benefit extended to teenage apprentices, subsidised transport costs up to age 18, mental health services up to age 25, maintenance support for over-18s on technical courses, and guaranteed funding for UK students to continue with the EU's Erasmus student exchange programme. 
Con: give all employees the right to request leave to undertake training; launch a national retraining scheme (all training costs paid for by the state), to enable people to stay in secure jobs while the economy changes; give people the right to lifelong learning in digital skills; establish funding streams to ensure long-term investment, and make a modern technical education available to everyone, throughout their lives, providing the skills they need; introduce a UCAS-style portal for technical education; free up public sector workers to assume more qualified roles via degree apprenticeships or other routes, regardless of prior educational attainment (eg ensuring teaching assistants can become qualified teachers and healthcare assistants become nurses)
Lab: introduce free, lifelong learning (LLL) in colleges, enabling anyone to upskill or retrain at any time; double the adult skills budget to reach £3bn a year by the end of the next parliament; set up a commission on LLL to integrate further and higher education
Editor's note: This is a snapshot and not a comprehensive analysis. Additional information may be added to this article up to June 8
---