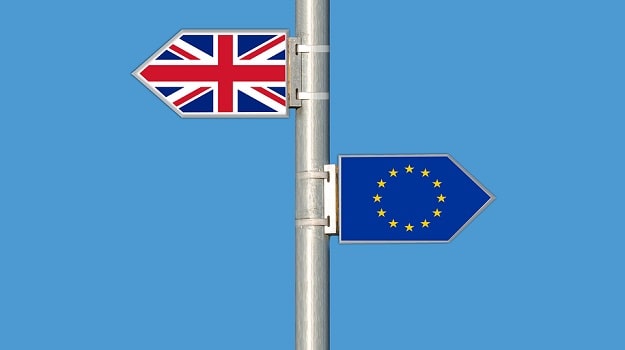 Brexit offers FE colleges a chance of expansion
Three months on from the vote for 'Brexit', further education (FE) colleges are starting to work out how this dramatic decision might affect their employment policies long-term. The good news is that prospects look far from bleak.
Prime Minister Theresa May stated recently that Article 50 (the EU law that allows for a two-year negotiation of a UK exit) will not be triggered until early 2017. If that timetable is kept, no enforced changes are likely until 2019 at the earliest, giving colleges plenty of time to start exploiting a potentially rich silver lining for job opportunities in the sector.
Recession goes hand in hand with education
As the Association of Colleges' Assistant Chief Executive, Julian Gravatt, points out, Brexit doesn't yet mean a recession but it's likely to mean slower growth in future. And when jobs become scarcer, more young people traditionally look to full- or part-time education to boost their skills for better times.
But the Brexit decision also raises major training issues that could benefit FE colleges because most of the things that result from the vote require more work on skills
Skilled workforces that need retraining
Similarly, leading international companies such as car manufacturers may want to move their operations to EU member states, leaving behind a skilled workforce that needs retraining.
Gravatt points to Scunthorpe and Redcar as examples where the Government has worked with colleges to help train redundant steel workers over the past 18 months. "Once you have big employers leaving a town, you often need a couple of public institutions to step in to do some heavy lifting while you get change going in a different direction," he says. "People need colleges to survive to deal with the change."
Potential FE teaching jobs in hospitality
One of the industries likely to be hardest hit by the expected squeeze on EU immigration is hospitality, says Gravatt. A lower pound could see a boost in tourism, meaning a need for training many more 'home-grown' hospitality workers to fill the vacuum left by a possible exodus of fully skilled immigrant workers.
Again, FE colleges have the facilities to put on the training needed. FE teaching jobs will have to be filled and staff hired.
Ironically, job opportunities arising from Brexit coincide with an urgent need to recruit more college staff to make up existing numbers in engineering and related departments. Huge expansion in the engineering industry in the 70s saw colleges recruit furiously to cope with the training needs of a rapidly expanding workforce.
College engineering departments need restaffing
Now some 40 years later both college staff and the engineers they trained are retiring - and the vacuum has to be filled. "The EU exit will accelerate some of these changes and create new challenges," says Gravatt.
"The Brexit vote was first about immigration so you have to assume the Government will respond by maybe introducing a different visa regime for EU citizens which will then affect colleges."
He says Britain will not survive without trade deals so there is probably work to be done on working out what the UK needs to export more, what are its export strengths, and what sort of training is needed to make inward investment happen.
FE sector used to riding change
So how could change affect existing college staff over the next few years? "A art technician friend at a local college asked me if his college would still be there in five years' time and I replied: 'Yes, but it may be different to how it is now'.
"Colleges have lasted through decades, recessions and many changes of government," says Gravatt, stressing that FE colleges had long been used to responding to the economy's changing skills requirements, opening new departments and closing those out of date.
In fact, Brexit opens up a number of new teaching/training possibilities. English for speakers of other languages (ESOL) courses could be a potential revenue stream for colleges. And to combat any future visa restrictions, colleges could set up more short-term courses under license abroad - with all the job opportunities that entails.
'Young people will always want an education'
The reassuring message for FE colleges and those seeking work in the sector is that young people will always want an education, even though skills shortage areas will change. "There will be more young people to train in the next few years, even with less immigration," says Gravatt. "We'll also continue to need certain skills that are at a premium at the moment – like digital or maths skills.
"There are opportunities - it's a case of where you look for them."
Richard Doughty