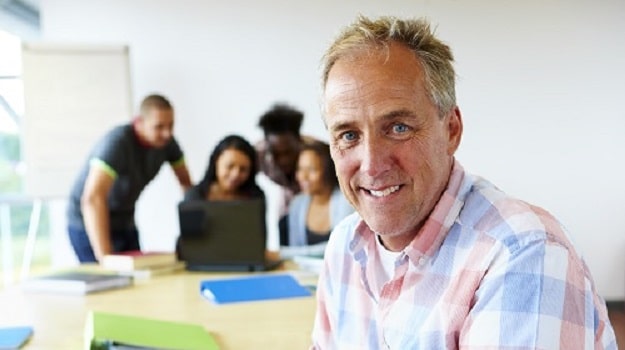 A brave new world at Brooklands College
Brooklands College, in Surrey, sees the new government demand for apprenticeship delivery in the public sector as a chance to promote higher level apprenticeships at levels 4-6.
"With these apprenticeships we have to bring in different people and be innovative in how we recruit," says Dave McLoughlin, Executive Director, Business and Marketing.
The college has only recently brought in an ex-chief inspector of police. "We're needing people who are bang up-to-date with, say, every aspect of law. We're working closely with Surrey police to devise a pipeline for potential supervisory officers as well as the lower ranks."
"We're looking at specialist IT or management professionals who may come in to college for one meeting a week to impart their up-to date knowledge.
New staff developed as lecturers and assessors
This year the college has taken on a new level 4 assessor specifically for accounting and bookkeeping. The staff member has a recognised AAT accountancy qualification and will be supported by the college to develop as a teacher, lecturer and assessor.
"There are definitely new roles coming through," says McLoughlin. In a technology-rich area like Surrey, demand for specialist IT courses on new 5G wireless systems has seen the college link up with sector-leading companies such as Surrey Satellites.
"Technology moves on very quickly so you need to have people who can deliver. It means you have go to industry and university partners – we work closely with Oxford Brookes - to talk about possible secondments."
Stem subjects, petrochemicals, aerospace and advanced manufacturing are other areas in which Brooklands hopes to build up courses.
Tapping into company enthusiasm
McLoughlin finds there's a lot of enthusiasm for teaching from the company staff he approaches. "We aim to develop people as lecturers; we don't expect them to give up their full-time jobs."
Brooklands has also just taken on a new trainer for its health and safety care course in the knowledge that the area will develop. "Assessors are a big part of development and there will be lots of job opportunities right across the sector."
The college pays for this sort of delivery on separate contracts. 'Such course input tends to be over and above our normal provision," says McLoughlin. "It might be an evening course or on Saturday morning. Some do just a couple of guest lectures a term, some try it and don't continue, while others develop into almost part-timers with our help."
Apprentices help fill a 'definite skills gap'
College recruits for lecturing tend to be more mature people, particularly those seeking a challenge; McLoughlin says they don't want to retire and give up and that they are able and willing work with young people. However, Brooklands has also picked up three or four graduates in the 20-25 age group.
"Apprenticeships do have a significant impact on businesses and there is a definite skills gap is a definite – we've found that in engineering at the higher skills level. There are not many people out there," says McLoughlin. As a result colleges are keener than ever to seek out fresh teaching talent from experienced industrial workers who can give practical inspiration to increasing numbers of public sector apprentices.