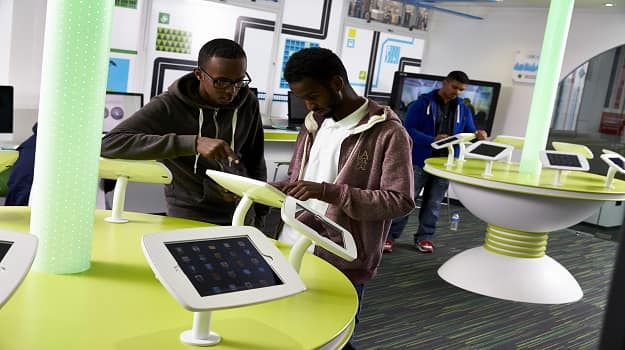 At Walsall College, potential computing and IT students will be targeted in the summer term when the college will run its annual series of "keep warm" events to introduce fundamental programming and networking concepts to local schools and potential students.
"The aim is for our potential students to try out various computing subjects before undertaking further study," says Minakshi Katti, curriculum manager for computing. "It also allows them to make an informed choice."
Katti adds that growing student awareness about the vast job opportunities an industry-recognised qualification can offer is reflected in an "unprecedented increase in applications for computing courses" at Walsall.
It's not only students. Schoolteachers are signing up in droves for the college's Computers for Teachers course, says Katti. There is even an annual outreach programme to local schools - a number of HE and Level 3 students visit classes to demonstrate various projects they have developed during the year.
Inspiring twitter initiatives
Besides offering staff the chance to get involved in many different areas of technology, the FE sector is also the cutting edge for innovation, building on ideas from young students to whom technology is second nature. Keeping a college's IT courses top of mind among potential students and lecturers means doing something out of the ordinary, according to Reading College's IT manager, Alex Warner.
Students working on programming linked into social media by devising a program that would make the college's Christmas tree lights flash whenever anyone tweeted "#Xmaspilights". It received 80,000 tweets from 81 countries, and raised the college's profile with both businesses and potential students, particularly in America which supplied 60% of the tweets.
"It showcased learners and was a worldwide approach in raising awareness of Reading College, and its computing courses, not only for students but also for staff," says Warner.