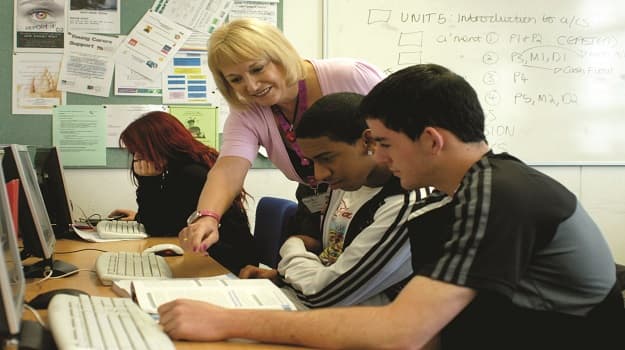 "Your task today is to find an IT solution to the problem of unstaffed level crossings."
While this sounds like something Lord Sugar would ask his apprentices, it was in fact a challenge from Network Rail. They set up a project for teenage students at University Technology College Reading, which it co-sponsors, to encourage innovative thinking.
When the winner was announced, a simple insight from one of the teams hit the mark with one judge: "The warning signs are always put up at eye level but for our generation you need them at floor level because we're always looking at our phones."  
More and more, clear-thinking teenagers seem to be able to stun those "older and wiser", companies, such as IBM.  Now, they are investing time and money in the ideas of inventive, young minds by establishing new IT apprenticeships.  
A new IT Skills organisation, Tech Partnership, has announced that 1,000 Tech Industry Gold IT apprenticeships at Levels 3, 4 and 5 have been delivered across England.
They are tailored for those targeting careers such as an IT technician, software developer, database developer or cyber security specialist. The course standards have been set by the IT industry, ensuring both students and employers are confident that the training is relevant.
The Tech Partnership has accredited providers to deliver the apprenticeships including Highbury College.
And there's more. New IT degree apprenticeships are being created by leading technology employers and top universities. The courses include a fully-integrated degree that tests academic learning and on-the-job practical training. They are designed to suit those wishing to enter careers ranging from business analysis to software development and technology consultancy.
So could this cause a knock-on effect on traditional university degrees? Roger Greenhalgh, IT leadership advocate at Jisc, asks if this could herald a wholesale shift in the business model for further and higher education.
"Apprenticeships are now becoming more available and attractive to students," he says. "An HE student generally has to pay a minimum £27,000 in tuition fees with a degree at the end of it, which is not a meal ticket to a vocation. If the apprenticeship option is delivered via an FE college, it would be less expensive, funded differently and be more likely to deliver the goods."