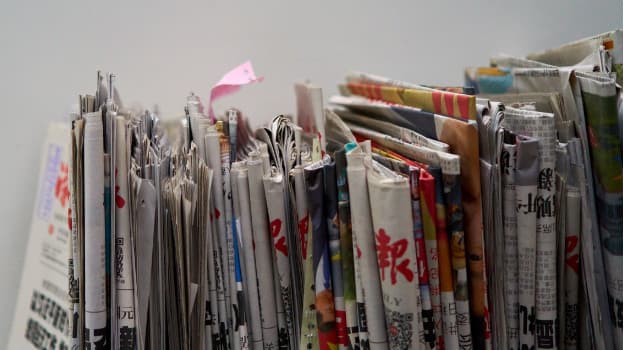 Colleges legally allowed to 'talk careers' in schools
From this month, colleges are legally entitled to visit schools to promote apprenticeships and T-levels to pupils aged 13-18. Thanks to an amendment proposed by former education secretary Lord Baker and successfully added to last year's Technical and Further Education Act, pupils will receive much more comprehensive information about all the available career choices available to them. Many schools have traditionally been reluctant to allow colleges access for fear they will lose pupils to the FE sector and thus lose funding.
Adult education campaigner knighted 
Alan Tuckett, a high-profile and long-serving campaigner for adult education has been awarded a knighthood in the New Year's honours list for his services to the sector, TES reports. A former chief executive of the adult learning organisation Niace (renamed the Learning and Work Institute), Sir Alan is a professor of education at the University of Wolverhampton. Gateshead college principal Judith Doyle and Lindsey Whiterod, chief executive at South Tyneside college, have received CBEs, as has Barbara Holm, principal of Westminster Adult Education Service. An OBE goes to Stephen Criddle, the principal at South Devon College.
Cybersecurity scheme draws young people in droves
A government training scheme in cybersecurity aimed at 14-18-year-olds has drawn interest from more than 20,000 students throughout England in just six weeks following its launch. FE News reports that there has been a special emphasis on female recruits who have made up more than 25% of students initially signing up. The deadline for applications is January 21. 
Non-levy contract list throws up anomalies
The 10-day period allowing for appeals following the December publication of the non-levy apprenticeship training contracts appeared to have been extended last week by the Educational Skills and Funding Agency (ESFA), although the agency says it would start giving out contracts before Christmas, reports FE Week. This comes after one successful provider was found to have gone bust several weeks ago. Also, a number of established providers missed out on contracts, including Exeter College and the Newcastle Stafford Colleges Group, despite the fact they are rated by Ofsted as 'outstanding' and 'good' respectively and enjoy apprenticeship achievement rates of 81% and 84%. Both have appealed.
The ESFA says that existing contracts held by providers who have not won new contracts will be extended by three months to provide stability for employers and apprentices to finish current training.
Bidding opens for Institutes of Technology funding
Colleges and other FE providers have between now and next March to apply for funds to set up new Institutes of Technology (IoT), reports FE Week. Winning applicants will receive a share of the government's £170m pot – money set aside largely for successful existing colleges to expand into IoTs themselves.    
CBI optimistic about apprenticeship growth
A CBI poll suggests apprenticeships will increase in number over the next year and help to redress the recent drop in apprenticeship starts, reports TES. Almost two thirds of employers polled said that in response to the new apprenticeship levy, they would be reshaping their training round apprenticeships, with 46% aiming to increase their apprenticeship offering and only 4% reducing numbers.
Colleges offered help to bid for adult learning fund
Colleges and employers have until January 31 2018 to apply for grant funds of up to £1m from the DfE's £10m Flexible Learning Fund, designed to support easy access to learning in low or intermediate level skills for those in or returning to work. During January the Education and Training Foundation will host nine free regional workshops advising potential applicants how to submit a successful bid.