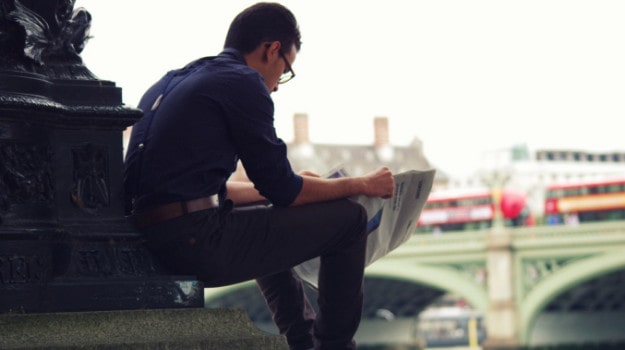 English and maths provision suffering, says DfE
Poor English and maths provision is one of five key findings in new DfE-commissioned research into standards of teaching and leadership in FE colleges, reports FE Week.
The report blamed a dearth of specialist teachers in an area where pay levels compare badly with schools and found vocational staff lacked sufficient expertise in teaching the subjects.
Other main findings include a poor uptake of continuing professional development (CPD) among FE teachers – more than 60% did none at all, while just 15 hours a year was the average time spent by the remainder. Lack of focus on CPD by FE leaders, shortage of funding and poor sharing of best practice between colleges were key reasons. FE leaders promoted from the sector did not always have the skills to run a large institution, while those hired from outside lacked curriculum knowledge. Colleges were now led more by 'teams' rather than 'individuals'. Governors' ability to scrutinise standards was often hampered by a lack of educational knowledge leading to over-dependence on college leaders in educational matters. Teacher recruitment was a major headache, partly due to reforms changing the skill sets needed. Recruitment from industry was hampered by low FE salary levels and there was little long-term training in place to prepare staff for senior roles. 
College governors put to the test
The work of college governors will come under the spotlight in a three-year research project run by Stirling, Birmingham and Cardiff universities, reports TES. Starting in April, the £1m study will scrutinise how governing boards work in eight UK colleges. The research is being done against a background of increasing funding pressures and the pivotal decisions that boards are having makeover college merger proposals.
Halfon wants to boost degree apprenticeships
Robert Halfon, chair of the Commons education select committee, has called for an expansion in degree apprenticeships and for universities to lose funding if they do not offer them during a recent speech on social justice and skills, reports FE Week. Other ideas that Halfon is proposing include smaller levy payments from businesses that set up apprenticeships for disadvantaged school-leavers, a target of half of all university students to be on degree apprenticeships, functional skills to replace compulsory English and maths GCSE resits, more emphasis on intermediate skills to counter a graduate surplus, and easier access from FE into HE supported by 'next-step' loans.  
National College for Nuclear opens
The £7.5m National College for Nuclear opened last week at Lakes College, Lillyhall, Cumbria. Based on two sites (the other is at Bridgwater and Taunton College, Somerset), the college will receive industry support from Sellafield Ltd and EDF Energy to help provide high-tech technical training to learners across England. Qualifications on offer range from post-16 access courses to degrees and include subjects such as robotics, systems and mechanical engineering. The college can take 300 on-site students, comprising full-time and block release learners.
Austerity takes its toll of FE teachers
The number of FE college teachers has fallen sharply by almost 20,000 in the period 2010-17, according to the Observer. The newspaper cites Labour's warning that staff were left around £2,500 worse off over the same period, thanks to the government's pay cap on public sector workers. Meanwhile, according to the Institute of Fiscal Studies, individual student funding in 2020 is predicted to drop to circa 1990 levels.   
Cambridge signs up for degree apprenticeships
Degree apprenticeships are to be offered for the first time by Cambridge University, which will focus on postgrad programmes likely to cover subjects such as computing and technology skills, reports FE News.