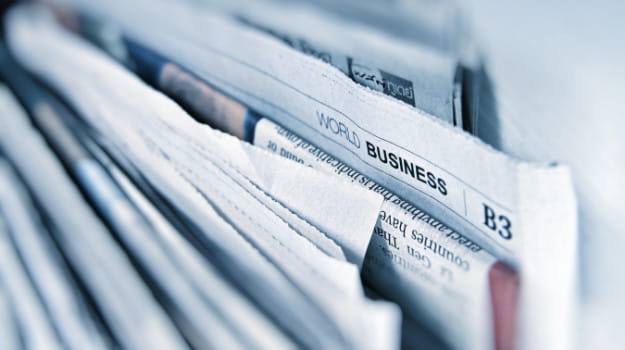 Hinds names centres of maths excellence
Education secretary Damian Hinds has used his speech at the Conservative party conference to  announce 21 FE and sixth form colleges that will be funded to act as centres of excellence in maths teaching for students aged 16 plus. Each institution will receive an average share of more than £38,000 pa for five years. The institutions listed are: (FE colleges) New College Stamford, Leicester, Cambridge Regional, Harlow, Newham, Gateshead, Lakes, Tameside, Nelson and Colne, Fareham, East Kent, Greater Brighton Met, Weston, Leeds City, City College - Plymouth, Grimsby Institute, Wilberforce, Newcastle and Stafford Colleges Group, Warwickshire College Group; plus (sixth form colleges) Leyton, Christ the King (London).
* Hinds has also announced a £38m 'capital pot' to enable colleges to access the best equipment and facilities when they start teaching the first T-levels in 2020, a doubling of trained careers leaders in schools, and a review of level 4 and 5 'higher' qualifications that are the 'direct alternative' to attending university.
Vocational education key to healthier economy
The UK economy could receive an annual £21bn boost by 2026 if sufficient investment in vocational education pushes UK skills levels into a top quartile spot in OECD rankings, TES reports. An interim report, from the independent Commission on Sustainable Learning for Life, Work and a Changing Economy, suggests that over 10 years this could mean a £108bn dividend. It stresses the need to accept that the UK workforce should be continually learning and seeking self-improvement; it calls for better focused funding to support training in social and interpersonal skills as well as technical capability; and it desires more clarity about national needs, including regional priorities and opportunities.
Elite universities push for more FE funding
Cash-strapped colleges have received welcome support for more funding from the Russell group of leading UK universities, reports TES. It calls for the apprenticeship levy to have a wider remit to cover more FE courses and to 'ensure colleges have a sustainable funding basis for the future'. The government says that it will be gathering opinions on how the levy should be best operated after 2020 to build up workforce skills.
* Building closer links between universities and FE colleges to offer students the best choice to meet their educational needs is a key recommendation in a new report from Universities UK, reports TES. The vice-chancellors' umbrella body calls for greater collaboration to overcome the trend of growing competition for students by creating partnerships between institutions and employers to create courses to supply the skills that business and industry need.
Many colleges underprepared for terrorist attacks
Up to 25% of colleges are not adequately prepared for a terrorist attack, according research by TES. And a fifth of respondents (who represented more than a third of all colleges) said no identity checks were made on any campus visitors; and almost 10% had no emergency plans in place if an attack were to happen. CCTV and evacuation procedures were, however, present in all colleges suveyed.