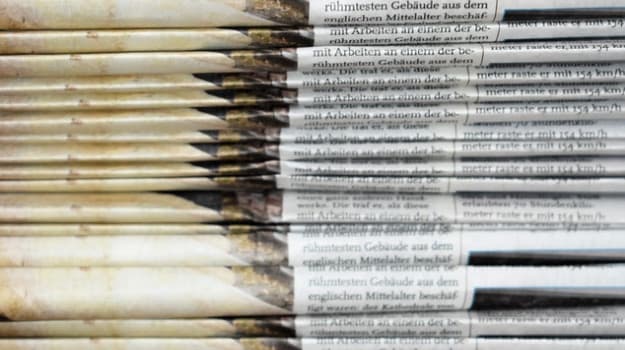 T-levels announced for 2021
A further seven T-level qualifications will be offered from September 2021 in the second phase of a national rollout, education secretary Damian Hinds has announced. The vocational subjects covered are health, healthcare science, science, onsite construction, building services engineering, digital support and services, and digital business services. 
Dwindling use of advanced learner loans 
Use of advanced learner loans in 2017-18 dropped at least 8% overall to 109,000 from the previous year's total, according to FE Week. The figure marks the largest fall since the loans system was set up in 2013. Numbers of learners aged 24+ taking level 3 courses dropped by 14% with a drop of 12% of those taking out loans. The only group to increase loan take-up (up 10%) was those aged 19-23 years. The shadow skills minister, Gordon Marsden, was quoted saying the government needed to reform a system that did not suit today's lifestyles of older people for whom the loans were originally designed.
'End snobbery towards FE' says the minister
Damian Hinds is calling for a radical change in attitudes towards the FE sector. In a key policy speech this week, he said around one in four 16-year-olds in education is constantly "switching between course types, dropping back to lower-level learning or repeating study at the same level. Behind all this has been an attitude problem: as a nation, we've been technical education snobs. We've revered the academic but treated vocational education as second class; when we do it well - law, engineering, medicine - we don't even call it vocational." The idea of it being fine for "other people's children" has to change, he said. In response he has announced funding of £75,000 each for skills advisory panels (comprising public/private sector employers, local authorities and FE and HE institutions) being set up across the country to analyse their areas' needs and help create a local industrial strategy. Hinds said FE had for too long been a neglected sector, playing second fiddle to universities. "Colleges will be our key national infrastructure for technical education" and play an essential part in delivering the government's Industrial Strategy announced last year.
Apprenticeship starts take a year-on-year tumble 
The number of apprenticeship starts nosedived by 24% last year compared with 2016-17, according to Department for Education figures, reports FE Week. The largest fall (38%) was among those starting at level 2, plummeting to 161,400 from 260,700 (2016-17).