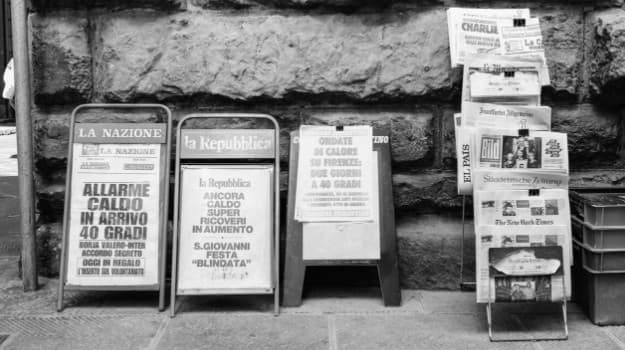 First college signs up for online student voter registration service
Grimsby Institute of Further and Higher Education has become the first FE college to sign up to the online student voter registration service launched by Jisc, the FE and HE advisory body on technology. The college joins 23 universities already signed up to the service, which has now notched up 2,000 registrations since its launch this summer. Association of Colleges CEO David Hughes says positive results of a registration drive coordinated by 15 London colleges suggest students are happy being 'nudged' to register. The voter registration deadline to register is November 26.
Sixth form colleges in pre-election call for funding hike
Raising the sixth-form funding rate for full-time 16- to 18-year-old aged students from £4,000 to an inflation-linked £4,760 per student, rather than the government's pledge of £4,188, is a key election demand to all political parties from the Sixth Form Colleges Association (SFCA), reports TES. In its election manifesto, the SFCA also wants applied general qualifications at level 3 and below, such as BTecs, to have their state funding protected - they are currently under government review. In addition, SFCA analysis suggests numbers of 16-18 full-time students will have increased by more than 260,000 by 2028. It is asking for a 'dedicated capital expansion fund for high-performing sixth form providers' plus a 'competitive' process to set up new sixth form provision in schools that, unlike the current uncoordinated approach, reflects existing and future college provision.
Vocational students continue to struggle 
Future prospects of vocational students aged 16-18 continue to lag behind A-level students in job opportunities and wages, career progression and health, according to research commissioned by the Education Policy Institute. A tough jobs market sees many former students given little choice other than to take zero-hours contracts, temporary or part-time work. Around 79% of former A-level students will have moved on to a higher level of education by the age of 25 compared to 42% of vocational students. Those who have the 'lowest education levels' are also more likely to suffer poor health. However, students taking intermediate vocational qualifications (equivalent to A-levels and now much more in demand by employers) and then topping up their qualifications post-19 could see them gaining 'substantial salary returns later in life'. The research highlights the poor level of vocational students' literacy, numeracy and digital skills in England compared with other countries, and calls on the government to raise 'soft' skills levels in areas such as communication, leadership and teamwork. The forthcoming T-levels could improve students' prospects, although some may find the course requirements of GCSE maths and English passes too much to meet. 
Pre-manifesto promises from main political parties
A number of pre-manifesto election pledges have so far been made by the three main political parties in England, reports TES. Included here are the Conservatives' pledge of £400m for 16-18s in FE and sixth form colleges, the first increase since 2013, although it does not include any provision for lifelong learning (LLL). This figure contrasts with the £1bn capital funding injection called for by the recent Augur review of the sector. The party has also announced a £120m plan for eight more Institutes of Technology.
Labour says their proposed national 'cradle to grave' education system for all will include making LLL easily accessible and free at the point of use. They would give FE parity of esteem with HE, reform student support by dropping advanced learner loans and bringing in grants, reform the apprenticeship levy, devolve decision-making powers from Whitehall, and replace Ofsted with a new system. Labour's manifesto is thought likely to include a more general pledge on funding. Their FE shadow minister, Gordon Marsden, says the Conservatives' £400m will not fill the funding gap.
The Liberal Democrats have pledged a £1bn injection of additional FE funding. They aim to ditch GCSE resits and offer students free English and/or maths courses more relevant to their needs, pay back colleges VAT charged on publicly funded courses, and propose giving all those aged over 25 a £9,000 grant to spend on FE or training over their lifetime. They will replace Ofsted and school league tables, respectively, with a new inspectorate looking at educational institutions in the round and a deeper level of information on individual schools.