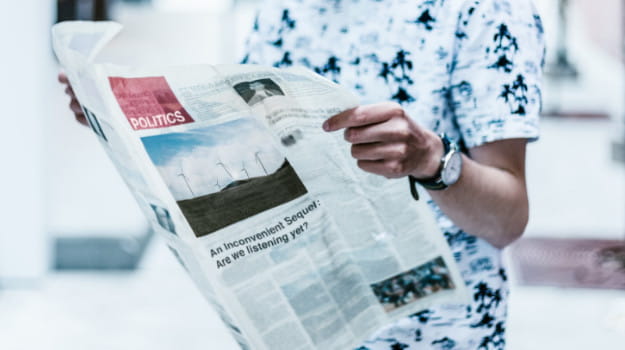 Ofqual in U-turn over T-level resit rules
The nightmare scenario of having to wait a full year before resitting any T-levels is past, now that the exams regulator Ofqual has dropped the idea, reports FE Week. It had proposed assessments only take place in the summer, meaning exams would have to be resat then. But strong opposition from awarding bodies nationwide has helped force a U-turn. Candidates will now be able to sit T-levels more than once in any academic year. 
A boost for levels 4-5 as an alternative career route
To encourage more students to take an alternative career route to a degree, the Association of Colleges is pushing for funding reforms to the government's grant, fee and loan rules to support students who would take proposed new one-and two-year courses at levels 4 and 5. 
The proposal is part of the AoC's latest report, '2030 and beyond: an updated post-18 education system'. With Brexit partly in mind, the AoC is also urging the government to follow Scotland in offering maintenance grants to students from families whose low income makes them eligible for free school meals; to set a minimum entry level qualification level for all applicants to BA/BSc courses to prevent the chaos caused by the current plethora of unconditional offers from universities; and to reexamine if the current HE tuition fee maximum of £9,295 for a degree course offers value for money.
Women apprentices lag behind men on pay
Female apprentices are more likely to earn less than than males, according to the London School of Economics' Centre for Vocational Education Research. TES highlights new data that indicates many pay differences derive from the sectors within which men and women tend to specialise. In engineering, for instance, which attracts more men, pay levels are higher in contrast to areas that attract more women such as child development. The research shows at the age of 23, level 3 male apprentices in engineering can earn 37.8% more than non-apprentices, whereas the difference for women is 4.5% in child development. Better careers advice encouraging women to broaden their choice of career sector is cited by the Women's Engineering Society as a key way forward.
New window for FE teachers to gain recognition
Up until October 31 this year, FE teachers can again register to gain qualified teacher learning and skills (QTLS) status, via 'a flexible and affordable programme which practitioners can complete at their own pace', according to the conferring body, the Society for Education and Training (SET), part of the Education and Training Foundation. Details are on the SET website at https://set.et-foundation.co.uk.