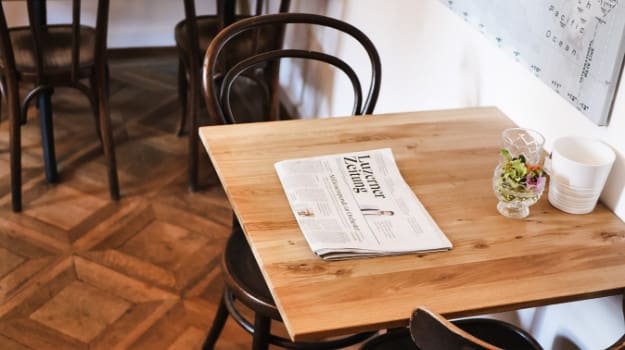 Sharing best practice is better way to improve teaching than an 'Ofsted', survey finds
Collaborating with other FE teachers, self-assessing one's own performance and sharing best practice are far more effective ways of raising standards than undergoing formal Ofsted inspections or performance management observations, according to Birmingham City University research. TES reports the findings were based on responses from hundreds of teachers, college leaders and other education professionals. Many respondents said interacting with and observing other colleagues was crucial in helping them improve their approach to their own teaching practices and pinpointing their professional needs. The research, funded by the Further Education Trust for Leadership, also found senior leaders should actively involve teachers in new teaching and learning schemes and allow specific time for informal interaction between teachers.
Just one PM hopeful pledges more FE funding
Of the Tory party leadership candidates, Esther McVey is the only one so far to have specifically pledged to pump more funding into the FE sector, according to FE Week. This follows Theresa May's strong backing for more FE funding at last month's launch of the Augar Review of Post-18 Education and Funding. The Financial Times has reported that May wants to boost 16-19 funding in the sector before she leaves office but is being opposed by her chancellor on the grounds that the cost could exceed £10bn.
Colleges lose out on mental health funding
FE colleges failed to win any bids outright for a share of the new Office for Students £6m mental health fund launched to back innovative schemes that help reduce mental ill-health in higher education, reports FE Week. The fund will be shared between 10 universities although two, Keele and Lincoln, will share their funding with Stoke on Trent College and Newcastle and Stafford Colleges Group and with Lincoln College respectively. Association of Colleges (AoC) chief exec David Hughes said he was disappointed that FE colleges did not win any bids individually, though he acknowledged the scheme was aimed at higher education, which made up just part of FE colleges' offer. But he did emphasise the huge role FE colleges play in supporting mental health and wellness. The AoC's mental health charter, designed to confront public misconceptions about mental health and launched this May, has already attracted 24 college signatories. Of young people aged 16-24 years, the AoC has found 20% suffer mental health issues, such as depression and anxiety, every year.