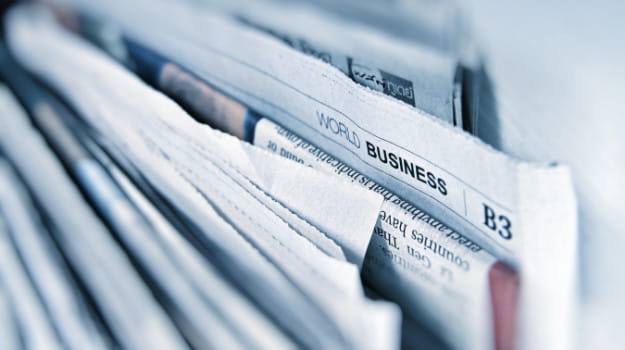 Colleges hit by new IT subscription charges
From August next year, colleges are likely to have to spend a minimum additional £15,000 pa to pay for vital IT services – including the use of the national Janet information network – previously supplied free by the FE and HE IT support body, Jisc, reports FE Week. DfE funding cuts mean the largest multi-site colleges could face bills of more than £100,000, although Jisc says most colleges should expect to pay less than £20,000. A disappointed Association of Colleges chief exec, David Hughes, has argued that although HE institutions have paid similar subscriptions for the past three years, they enjoy a much higher funding rate per student than colleges and are able to absorb costs much easier. "Colleges have been hit harder than any other part of the education system over the last eight years," Hughes said. 
Guidance published on levy fund transfers
Government guidelines are now available online to levy-paying employers wishing to transfer up to 10% of their unused apprenticeship levy funds to another single employer. Any employer may receive the funds but must, like the donating organisation, be registered with the national apprenticeship service. 
National Apprenticeship Week: 'It takes guts'
Skills minister Anne Milton kicked off last week's 11th National Apprenticeship Week by saying it took a lot of courage to go against the trend and opt for the apprenticeship route rather than university or other career paths, according to FE Week. She was speaking at an event hosted by former prime minister Tony Blair's son, Euan Blair, co-founder of WhiteHat, a new start-up that matches up non-graduates aged 16-23 with apprenticeship opportunities in the professional business, accounting, marketing, tech and finance sectors.
Later in the week, Milton attended an event at the National Gallery that marked International Women's Day with a special focus on apprentices, female business leaders and women teachers. Milton called for far more women to take up apprenticeships in STEM subjects (science, technology, engineering and maths), a sector was given a boost by the government's current Year of Engineering campaign. 
Are attitudes to apprenticeships softening?
A new study of 500 employers suggests a softening of attitudes towards the value of apprenticeships, reports TES. In contrast to the 35% drop in new apprentices last November compared with November 2016, research published by City and Guilds and accountancy firm Grant Thornton records 77% of respondents saying they have taken on more apprentices as a result of the levy. Researchers also surveyed 1,000 16- to 25-year-olds, of whom 42% put apprenticeships on a par with university degrees and around 60% say the university is not necessary to get a good job, while just over half of the number of respondents studying at university do not believe degrees are a promise good jobs. Meanwhile, 45% of 1,000 parents surveyed say degrees have lost some of their previous value.