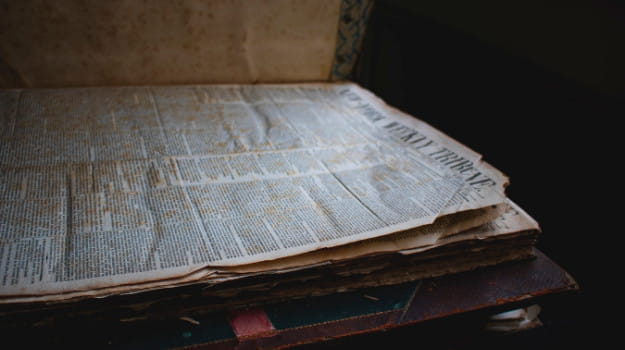 OU offers free functional skills tuition online 
Up to 30,000 students could gain level 1 functional skills in maths and English along with qualifications, thanks to an online scheme offering free courses run in collaboration between the Open University (OU) and three FE colleges, reports FE Week. The OU has launched a pilot project with Bedford College Group and Middlesborough and West Herts colleges; it is based on the OU's OpenLearn platform that is designed to support those lacking confidence or being prevented from accessing education. The government's flexible learning fund is financing the scheme. Students can access online materials at no cost, learn at home, and get help and careers guidance from their local college.
FE teacher training bursaries are given the heave-ho
The government is axing all current FE teacher training bursaries from the end of this academic year, reports FE Week. It will honour all bursaries approved so far in areas such as subject knowledge enhancement and initial teacher education (up to £25,000 for graduates specialising in maths and up to £15,000 for English specialists), but from next September, trainees seeking financial help will have to find other sources of funding. Critics say many qualified graduate teachers would not have been able to train without bursary support, and that teacher numbers will fall as a result of the move. In response, skills minister Anne Milton has said up to £20m will be invested in new teacher training and recruitment programmes.
Charity notches up 80,000 placements
The work placement charity, Movement to Work, claims its employer members have delivered around 80,000 placements for young people since 2013. More than half those completing placements have then found employment or gone back to education. The organisation works closely with young people not in education, employment or training (Neets). It collaborates with employers to seek out the best solution for their particular business, whether training comes directly from an employer's own in-house resources or through an outside training provider.     
Colleges shortlisted for apprenticeship awards
Seven colleges have been shortlisted for the AAC apprenticeship awards now in their second year at the Annual Apprenticeship Conference in Birmingham's International Conference Centre on March 28, FE Week reports. Four institutions have made it to the final in individual subject categories for apprenticeship provider of the year: construction (Fareham College, Telford College); hair and beauty (Milton Keynes College); and health and science (Gower College Swansea). Weston College has been shortlisted for the SEND apprenticeship champion award, Gloucestershire College (outstanding contribution to the development of apprenticeships); and Abingdon and Witney College (apprenticeship provider of the year). 
Research shows girls still wary of STEM
Almost twice as many boys (59%) than girls (32%) pick out STEM areas (science, technology, engineering and maths) as their favourite subjects, according to government research, TES reports. Almost the same percentages highlight one of these subjects as their 'best' at school. To coincide with this week's International Day of Women and Girls in Science, Nick Gibb, minister for schools, has urged politicians, parents and teachers to work on improving girls' concept of Stem subjects. It was vital that gender should not be seen as a barrier to female students in this vital study area, particularly since both genders strongly linked Stem-related subjects with the best salaries. 
College improvement fund opens one last time
Struggling colleges have a third and final chance to apply for help through the form of a partnership with a successful school, supported by the government's strategic college improvement fund, TES reports. The offer is open to colleges until March 8 and covers areas such as study programmes, apprenticeships, leadership and learner outcomes.