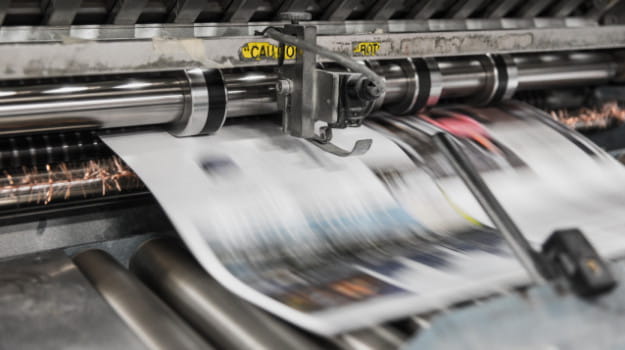 'Passport' in English should replace GCSE, says commission
Replacing English Language GCSE with a 'Passport in English' qualification to be taken by students at any age when they are ready between 15-19 is the radical proposal of a new, independent 'Forgotten Third' commission set up by the Association of School and College Leaders, reports FE Week. The new qualification would comprise a portfolio of a student's writing, a section on spoken English, and online assessment. Learners would pass through different levels (eg entry, operational proficiency, expert) in four different skills areas (reading, writing, speaking and listening). It would also end what many regard as a 'wasteful' resits policy. Commission chair Roy Blatchford points out the glaring anomaly that in the UK one in three 16-year-olds do not pass GCSE English and maths (grade 4) after 12 years' schooling. Blatchford says the low pass rate is partly due to the number of current grades awarded being "largely determined" by the results of previous cohorts so as to maintain "comparable outcomes". He says that unless action is taken, there will continue to be a dividing line with roughly the same proportion falling short of the coveted 'standard pass'. A 'Passport to maths' has also been suggested.
New UTC charity boss aims to boost recruitment
The new chief executive of the charity formed to promote university technical colleges (UTCs) aims to increase quality and student numbers at the existing 48 14-19 institutions rather then open many more, reports FE Week. A key challenge for Simon Connell, who took over the reins of the Baker Dearing Educational Trust last month, is to reverse an alarming drop in learners in 43% of colleges over the last academic year, a figure that continues a downward trend in numbers – 282 is the average college roll for this current year, way below the average college capacity of 615. Ofsted inspection grades, while slowly rising, remain at 20% below the standards in 2017-18 reached by general FE colleges. Connell, who says he would consider changing the age range to help colleges facing recruitment difficulties, is a former investment banker. Prior to his appointment, he was the trust's development officer for three years. 
Leading author calls out government on 'shameful' literacy levels 
Poor adult literacy standards have been slammed by the best-selling author Jojo Moyes, who is calling on the government and publishers to reverse the trend, the Guardian reports. In 2018 Moyes gave three years of funding to support the charity Reading Agency's low-cost Quick Reads initiative and prevent the scheme's closure due to lack of sponsorship. As a result, a new collection of Quick Reads books of between 17-20,000 words long and covering a wide range of popular authors will be available at £1 each in leading bookshops and newsagents and free to read from libraries from next February. Moyes says UK adult literacy levels are "shameful", much of it down to government funding cuts and a reduction in libraries. The government and the book industry should "stand up and counted".
Female UK graduates lead males in vocational degrees
More women (52%) gain vocational degrees than men in the UK, says a report by the Organisation for Economic Cooperation and Development (OECD). According to TES, the document, Education at a Glance, shows that the UK, along with Brazil, Colombia, Ireland and New Zealand, exceeds the average OECD and EU23 average of 46%. The report also reveals UK participation rates for 15-24s in vocational programmes (39%) are way above the OECD country average of 18%. The number of UK graduates gaining a 2:1 in a vocational qualification (63%) also soars above both the OECD average (40%) and EU23 (46%).