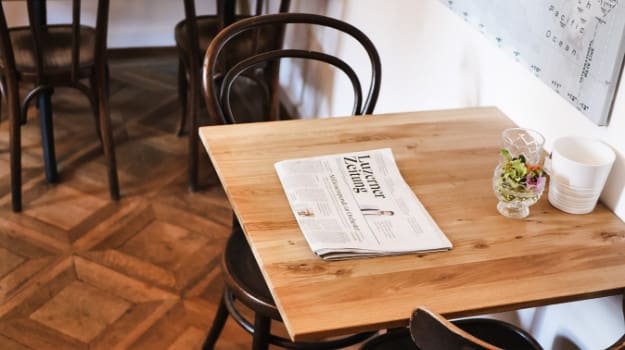 Funding band changes threaten management courses
Most providers offering training in 31 of the most popular apprenticeship standards should know by this autumn whether their funding rates will be raised or cut back, reports FE Week. In a funding band review by the Institute for Apprenticeships, providers will be given a minimum two months' notice of any cuts, while those being awarded more funding will receive it immediately. Predictions suggest many universities offering the popular chartered management degree apprenticeship, one of the standards under review and which receives the current maximum funding of £27,000, may cease providing standards at degree level as funding cuts would make the courses too expensive to run.
Open online courses you can study and teach
A Blackburn College lecturer in education studies has produced a community version of the popular massive open online courses (Moocs), reports TES. Instead of merely being receivers of information, students once registered on the new community open online courses (Coocs) are also able to create their own courses. They can teach based on their own experience and are not held back by lack of achievement in English or maths, says Blackburn's Peter Shukle. The Cooc format is particularly helpful for students who find classroom learning difficult and who lack time to attend a physical course while working.
See more details of a wide variety of courses available at coocs.co.uk.
Institute for Apprenticeships should go, say Lords
The House of Lords economic affairs committee has called for the abolition of the Institute for Apprenticeships, reports FE Week. The committee claims the role of the institute is ill-defined, the institute is overburdened by too many responsibilities (it will also soon be adding T-levels to its brief), and it appears ineffective in policing apprenticeship standards – its approval of standards has suffered considerable delays in recent months. The committee wants one regulatory system for the FE and HE sectors.
£73m underspend in adult education
An adult education budget (AEB) underspend of £73m by 441 colleges and other training providers during 2016-17 is likely to leave many other parts of the poorly funded FE sector severely frustrated, reports FE Week. Eleven providers each underspent by more than £1m. According to the Association of Colleges, one major reason for the underspend was over-rigid rules governing how AEB funds could be spent. Meanwhile, 74 providers together overspent by £2.6m, although the Education and Skills Funding Agency says that at the end of the 2018-19 academic year it will cover up to 3% overspend, ensuring providers can confidently offer adult education budget provision.