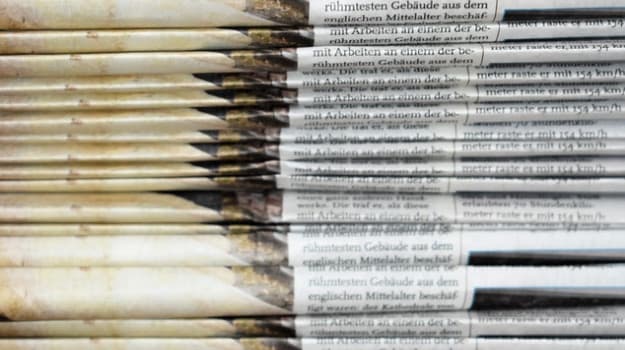 Threat to college teacher pensions
Government proposals to revamp the Teacher Pension scheme used by college staff could cost colleges up to an additional £100m and cause havoc to the sector, according to the Association of Colleges, TES reports. The Treasury plans to raise employer payments to public sector pensions. 
FE career talks still 'opposed' by schools
Many schools have made little effort to comply with government rules demanding they allow FE colleges to talk direct to pupils about alternative career options to university, reports FE Week. Only 5% of FE providers responding to a Department for Education (DfE) commissioned survey said all their local schools were allowing colleges a platform on their premises, while almost 20% said none of their schools were complying. FE Week's own research found not all schools in England's 10 largest multi-academy trusts have posted full details of all career routes online. The DfE says it will now start intervening direct in cases of non-compliance, and FE providers are being urged to reveal any schools not following the new rules. 
Endpoint assessment: recruitment dilemma
Difficulties in recruiting enough endpoint assessors for growing numbers of apprentices working towards the new standards are raising fears of a looming bottleneck in assessments when all standards are due in place by 2020, reports FE Week. Following exams regulator Ofqual's worries raised in June, assessment organisations (AOs) say strict Institute for Apprentices rules governing who is qualified to assess are hampering recruitment. They say it is often impossible to predict the number of apprentices needing assessment as certain employers and providers are either reluctant to say when their apprentices are ready or are not even aware they have to register with an AO. Low numbers of apprentices currently needing assessment means irregular work, so many existing assessors only work freelance and often stop on finding full-time work, hampering recruitment when assessment demand increases. In response, Ofqual is currently auditing various AOs to look at the issues and gather good practice; results are due next year. 
Apprenticeship starts: an up and a down
Latest apprenticeship start figures show a 57% rise to 22,300 this June compared with June 2017, reports TES. However, overall numbers were down by 28% (Aug 2017 - June 2018) year on year.
Limits continue for foreign FE students
Calls by the FE sector to remove foreign students from the government's net migration target have been met with deaf ears by the Migration Advisory Committee (MAC) in a government-commissioned report, TES reports. The MAC document also shows no support for the idea of a post-study work visa or  international UK college students being allowed to work part-time.