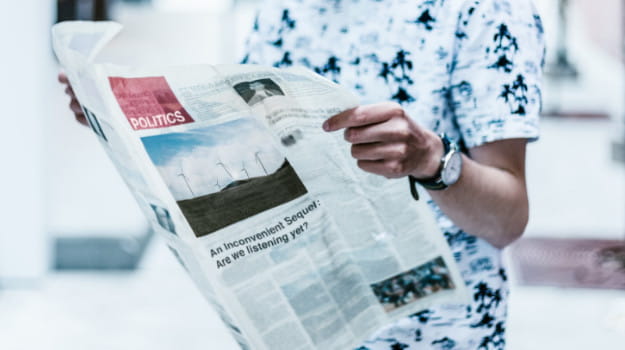 Apprenticeship levy income forecasts fall short
Original forecasts of apprenticeship levy income for 2017-18 will be around £100m less than predicted, says the independent watchdog Office for Budget Responsibility (OBR). TES reports that by 2021, the OBR predicts a shortfall of 8% (£900m) in expected revenue. The Association of Employment and Learning Providers says one way to help guarantee constant funding levels is to set a standalone minimum £1bn annual budget to fund apprenticeships offered by non-levy-paying employers. 
Green paper prioritises English language learners 
The long wait to gain a place in an English language learning class may soon be reduced for many learners in England, following a green paper outlining a fresh government strategy for ESOL learners (English for speakers of other languages), reports FE Week. Esol provision was cut by 50% between 2008-15, partially explaining why some 770,000 people aged 16+ say they can't speak English at all or not well.
A key catalyst for change is the 2016 Casey Review, which called for a national focus on ESOL provision. The ability to speak English was deemed essential for immigrants to progress and integrate. The green paper also talks of a national network of 'conversation clubs' and more support for local authorities offering ESOL provision for those in most need. It proposes that £50m be set aside over two years to back its plans, including support for local council English language initiatives. 
The truth behind 'three million' starts
Skills minister Anne Milton said she had 'no idea' where the target of three million apprenticeship starts by 2020 came from when answering questions about tertiary education from the Lords economic affairs select committee, reports TES. Committee member Lord Turnball then revealed one of Milton's predecessors, Nick Boles, had said the government needed a bigger target than the then current two million figure and it was decided to raise it by 50%.
Welsh college funded to run apprenticeships in England
Welsh college Coleg Gwent is thought to be the latest college to join the Register of Apprenticeship Training Providers after an application was originally rejected in January, reports FE Week. The college will only receive funding to develop apprenticeship programmes run by employers based in England.
Cable's lifelong learning initiative to upskill workers
Adult learners are promised more help to achieve their learning and retraining goals thanks to a new independent commission on lifelong learning launched by the Liberal Democrats, reports FE Week. Party leader and former business and skills minister Sir Vince Cable say the commission will look at innovative proposals including individual learning accounts. These would allow adults to spend a personal pot of money on re/training to increase skills and keep abreast of changing technology and demands in skills, linked to developments such as artificial intelligence (AI) and automation. The initiative follows government plans revealed last autumn for a national retraining scheme, focusing initially on the potential role of AI in training courses and forward-thinking teaching of key skills in the construction sector.