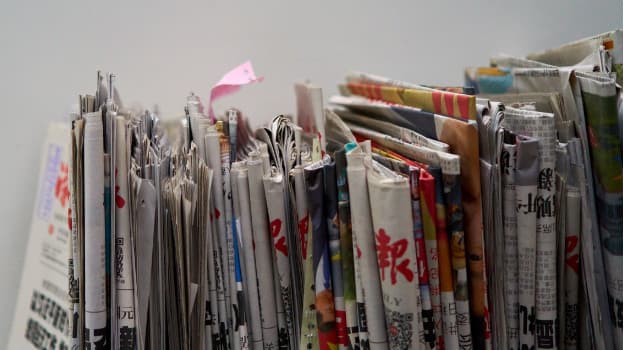 More UTCs see lowering entry as way out of crisis
Two more university technology colleges (UTCs), from Plymouth and Wolverhampton, have joined Dartford's The Leigh UTC in lowering their student entry age limit from 14 to 11, reports FE Week. The move is designed to help solve the severe student recruitment problems affecting many UTCs. It follows a change in heart by the Baker Dearing Trust, whose new chief executive Simon Connell says the trust now supports the extension of the age range as a pragmatic way of raising low student numbers applying to UTCs. 
Bitter/sweet taste of pollution
Imagine a polluted beach, strewn with broken glass, plastic milk bottles, fuel spills and empty crisp wrappers. Then imagine it all scooped up, redisplayed on college premises and then being asked to eat it? Yes, true. Catering students at Cheshire College - South and West were so desperate to play their part in raising awareness of the UK's environmental problems that they spent three days preparing a totally edible display of how we treat so many of our beaches, reports TES. The edible beach was a star attraction at the college's recent open day held around the time of this month's second-ever Colleges Week campaign. The drive, which encouraged colleges, students and supports to lobby MPs and decision-makers, again raised awareness of the FE sector's huge value to the UK's economy and yet colleges' dire need for far more funding than the recent - and welcomed -  government funding promises. 
Second chance for governors and principals to help struggling colleges
Serving chairs of governors, individual governors and clerks from colleges ranked good or outstanding in leadership and management and in 'overall effectiveness' have a week to apply for places on a governance scheme run by the Department for Education and designed to build support for struggling colleges, reports FE Week. October 29 (up to 11 pm) is the closing date for applicants for this second cohort of national leaders of governance, following on from the first cohort of five recruited in 2018, each of whom is paid £300 a day for around 50 days of work per year until November 2020. The work involves close liaison with the FE Commissioner to analyse how colleges can improve their methods of governance and the skill sets of their governors. On a similar timescale, a similar scheme for serving college principals is also seeking new recruits, following its first cohort appointment of seven college heads as national leaders of FE who end their term in December next year.
New apprenticeship gives potential sport stars chance to shine
Ambitious young rugby union, rugby league and cricket players can now apply for a new Sporting Excellence Professional apprenticeship to hone their skills at the highest level, according to the Institute for Apprenticeships and Technical Education. The scheme, which kicked off for footballers in May this year, has been endorsed by former England rugby star Jonny Wilkinson as England builds up this week to its crunch semi-final battle with New Zealand in rugby union's world cup in Japan. "Apprenticeships can provide the opportunity for any young person to get their foot in the door with professional sport," said Wilkinson. "I have been involved in rugby squads where I have enjoyed working alongside apprentices and watched them play key roles in the success of the team and go on to forge exciting careers in the game."