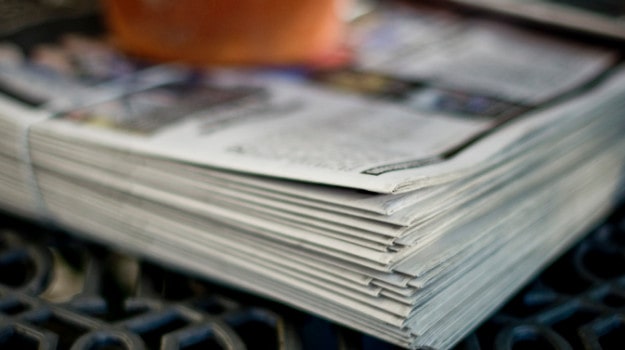 FE funding gets Commons debate
This week the question whether college funding should be increased finally got debated in Parliament. The debate was the result of a 69,000-signature petition drawn up by students from Brockenhurst College last October. The petition called on the government to urgently "increase college funding to sustainable levels", including immediate parity with recent increases to schools funding. In a closing statement to the debate, skills minister Anne Milton reassured MPs that she would take the issues away and continue to champion FE as the government prepares for its forthcoming spending review. She rejected any suggestion that she did not care about further education. "I did not go to university; I went by a route that included FE, and I am the first to challenge the intellectual snobbery that pervades much of the mainstream media," she said. "We have to turn that around. I want a society where it does not matter where someone came from."
Low wages force FE staff to food banks
A Unison survey of its FE members shows poorly paid support staff are being forced to use food banks to make ends meet, TES reports. Out of 472 responses, 12.7% found it hard to pay for food and around nine individuals said they had visited a food bank. Rent and mortgage payments were a struggle for just over 11%, while some 16% had difficulties paying utility bills. The survey has been held ahead of a ballot of Unison members over taking a strike or lesser action over low pay levels.
T-levels to launch on time, Brexit or no Brexit 
Introduction of T-levels will go ahead on schedule despite government withdrawal of civil servants from across its departments to prepare emergency plans for a possible no-deal Brexit, according to skills minister Anne Milton, TES reports. The first three T-levels will be taught from September 2020 by more than 50 FE and post-16 providers, regardless of a reported potential loss of up to one in every six staff at the Department for Education. 
Media campaign to back apprenticeships
To boost a slowing apprenticeship campaign, the government is launching a block of ads on social media and TV starring actual apprentices. The ads, aimed at young people, parents and employers, will be backed up by a new website containing advice, up-to-the-minute information and data, and apprenticeship options for all ages and backgrounds. The campaign will also be used to remind schools of the 'Baker clause' law obliging them to tell pupils about the apprenticeship option. 
Second-wave T-levels up for grabs
Post-16 education providers are being invited to apply to teach the second tranche of T-levels due to come on stream in September 2021. The block of seven courses comprises health; healthcare science; science; onsite construction; building services engineering; digital support and services; and digital business services.
GCSE resits policy under fire again
The pass rate for students missing out on a grade 4 in their GCSE maths and English resits last November dropped below rates for November 2017, according to TES. For thousands, the result means more resits this summer. Maths pass rates of those aged 17+ dropped by 4.3% to 27.7% (AQA exam board); 2.8% to 27.6% (Edexcel); and 1.4% to 25.2% (OCR). In English the fall was 0.7% to 32.8% (AQA); 8.9% to 41% (OCR); with just Edexcel results bucking the trend, moving up by 0.9% to 34.1%.
Richard Doughty