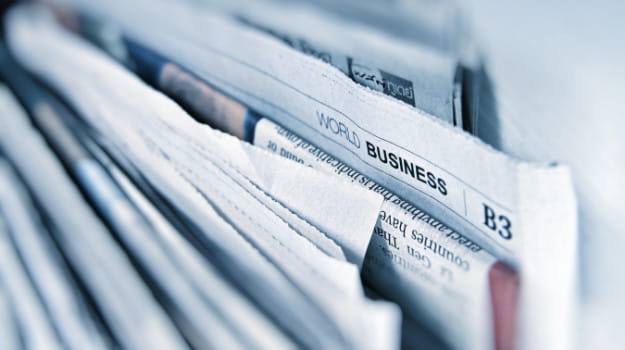 Provider register reopens for apprenticeship funding
Apprenticeship training providers have another chance to apply for funding now that the DfE has reopened its register of providers until October 27, reports FE Week. The move follows closure on September 8 of this summer's procurement process for delivering apprenticeships to non-levy payers. 
FE loans scheme blamed for poor student numbers
Lower than expected take-up of FE loans for students studying levels 3 and 4 and aged 24-plus has led to almost £1bn (58%) of money allocated since 2013 being unspent, reports FE Week. Despite low-take-up, the scheme was expanded in 2016-17 to include levels 5 and 6 with the age range extended down to 19-year-olds. In total, there has been an almost 40% drop in numbers of eligible students undertaking such courses after the loans scheme was first introduced in 2013-14. Association of Colleges' chief executive David Hughes says there is an urgent need to encourage more adults to train in STEM subjects, particularly when employers are facing increasing skills gaps.
Companies still confused by apprenticeship levy
Only a third of apprentice levy-paying employers are using levy funds to train fresh and current staff – and in London it is just one in six, according to a new business survey, reports TES. Produced by West London College and Evolve Learning Group, the survey states that less than 40% of businesses sampled say they fully understand the new funding rules. Surprisingly, a massive 90% of respondents say hiring staff with the required skillsets is a challenge.
Fewer places offered to 16-18 apprentices
A report by the Association of Employment and Learning Providers (AELP) claims employers are now taking on fewer apprentices under 19, according to FE News. Government data released last week shows that just 15% of apprentices taken on since May this year are aged 16-18 years. The AELP's wish list includes full funding of all 16- to 18-year-old apprentices, regardless whether they are taken on by apprenticeship-levy or non-levy payers, and a move towards less rigid adoption of 20% off-the-job training – it says employers report this is causing them to reduce recruitment of level 2 apprentices.
Watch a movie to protect your data
Colleges still unfamiliar with the EU's new mandatory data protection legislation kicking in from May 25 2018 can now access a videoed training session made available by the IT education advisory body, Jisc. Jisc also runs online training sessions and face-to-face training days, with the next one scheduled for November 23. All businesses and organisations dealing with EU countries need to ensure they are compliant with the new laws known as the General Data Protection Regulation (GDPR).
---