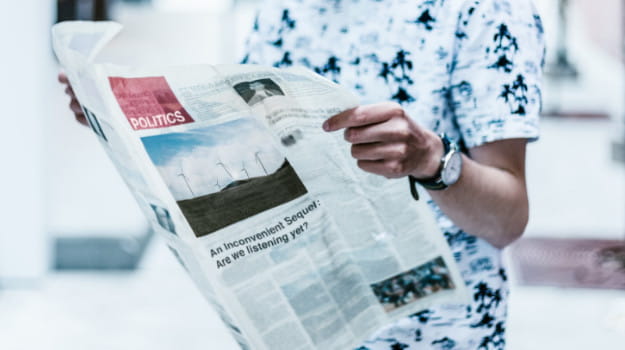 New head for Education and Skills Funding Agency
Eileen Milner has been appointed the new Chief Executive of the Education and Skills Funding Agency and will begin work in her new post this November. She currently works at the Care Quality Commission as Executive Director of Customer and Corporate Services. She has wide experience in the education and public sectors, including a key management role at software and services company Northgate Information Solutions, a large player in the UK public services sector. She will replace the current CEO of the agency, Peter Lauener, who has been in the post since April this year and will step down in November.
Workers to tell their stories on social media
The City and Guilds Group is encouraging people from a wide selection of careers to tell, via video on social media, how they developed their skills, reports FE Week. Under the title MySkillsStory, the campaign wants workers across the age range to describe via Twitter, Facebook and Instagram key educational experiences during their employment.
Labour MPs Jim McMahon (Oldham West and Royton), and Chris Williamson (Derby North) have already used online video to document their experiences as former apprentices.
Each month those submitting the best entries will receive a digital badge. This enables them to be entered for a City & Guilds Medal for Excellence, which highlights the achievements of learners, lecturers and trainers.
Colleges urged to get ready for new personal data laws
The FE and HE technology advisory body Jisc is urging colleges to get prepared for strict new EU legislation on personal data taking effect from May next year. Known as the General Data Protection Regulation (GDPR), it will govern how all businesses, organisations and educational institutions in the UK and other member states collect, handle and store personal data.
The GDPR aims to strengthen citizens' fundamental rights and allow individuals to object to certain processing and have their personal data corrected, deleted and its use restricted, says Jisc.
It adds: "The government has stated that the GDPR will apply within the UK after Brexit and, in any case, it will continue to cover all processing of Europeans' personal data. Institutions must be well advanced with their compliance preparations by 25 May 2018, or risk being on the wrong side of the law."
Colleges should refer to the Jisc website for advice on what measures to take to become fully compliant with the GDPR rules.
---