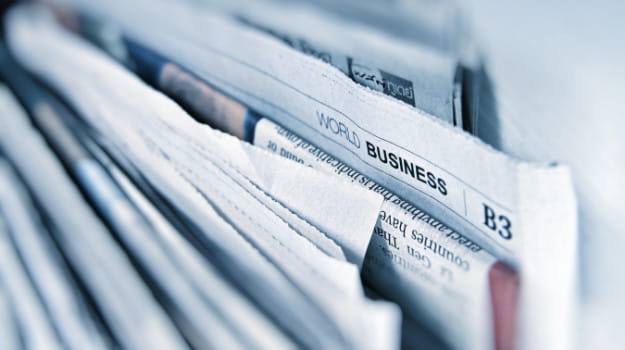 Williamson in, Hinds out - all change at DfE
Education secretary Damian Hinds was among the casualties from new prime minister Boris Johnson's cabinet clear-out last week; his departure was followed the same day by the appointment of his successor, Gavin Williamson (43), a former defence secretary and chief whip. The new arrival is MP for South Staffordshire with a state-educated background, having attended Scarborough's former Raincliffe comprehensive school and then the local sixth form college before gaining a BSc in social sciences at the University of Bradford. Williamson was sacked from defence this May after facing allegations (which he vehemently denies) that he gave away confidential information. He becomes the fifth education secretary in the past five years. Hinds leaves after 18 months in the post and joins former skills and apprenticeships minister Anne Milton on the backbenches.
EU funds to shore up T-level work placement drive
The government hopes to dispel doubts about the availability of enough work placements for T-level students by drawing on part of its share of the EU's European Social Fund (ESF) - even though it seems it can't get away from the EU quick enough. FE Week reports that the Department for Work and Pensions (DWP) is putting £0.5m of ESF funding up for tender to find an organisation able to encourage small employers in Yorkshire to offer placements - these would be particularly aimed at rural areas where there is less industry and fewer workplace spaces. Bids have to be in by October 14. If the UK does leave the EU, the ESF will no longer be accessible and UK projects contracted to use ESF money must be agreed before 2020 and completed by 2023.
May's FE funding 'legacy' plea to Johnson 
In a last gasp plea in her final session of prime ministers' questions, Teresa May urged Boris Johnson and the next government to prioritise education "so that we can see money going into FE and sixth forms," reports FE Week. May had been asked if she supported a proposed rise of £760 to £4,760 in base rate funding per student aged 16-18 - an increase urgently called for in a recent Commons education selection committee report. Among many pledges during the Tory Party leadership campaign, Johnson has promised more FE funding.
Grenfell community saves local college
An FE college campus that has long served London's Grenfell Tower community has been saved from being turned into luxury housing by government intervention, reports the Guardian. Following the Grenfell Tower fire tragedy, in which 72 people died, the government has bought the Wornington College adult education campus from the Royal Borough of Kensington and Chelsea. The move has scuppered the borough council's plans to make a potential £14m profit from selling the site on to a property developer, after buying the freehold for a net £25m one year before the fire. Many Grenfell residents have attended the college and have backed a strong campaign to keep it open.
First Chartered Teachers make the grade
The first cohort of teachers to be awarded the national standard Chartered Teacher status includes 52 FE teachers and trainers from the Education and Training Foundation (ETF). They received their CTeach certificates this month after gaining Advanced Teacher Status through the ETF's Society for Education and Training (SET). Recipients had to undertake a rigorous 14-month programme of learning and assessments to demonstrate their expertise and knowledge. Applications for next year's cohort are open now, with more details on the SET website. 
One in five manufacturers says 'Can the levy!'
One-fifth of manufacturers want the apprenticeship levy scrapped, according to a survey by Make UK, an advisory and lobbying organisation for businesses. TES reports that 95% of respondents want changes in levy use, while half of levy payers argue that they should be able to spend the funding on all types of staff training, not exclusively apprenticeships. Recently published figures of levy expenditure during the levy's first 21 months of operation (from April 2017 to December 2018) show businesses had only drawn down £480m from online service accounts and left an unspent £3bn-plus surplus.