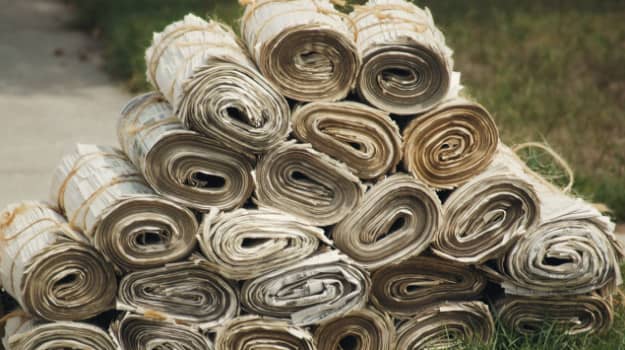 UTC opens feeder school to boost pupil recruitment
A university technical college (UTC) struggling to improve student recruitment levels is to open an adjacent 11 to 14 'specialist academy' as its own feeder school, reports Schools Week. Leigh UTC, run by the Leigh Academies Trust, plans to take 120 students from age 11 each year who will then be offered automatic UTC places at 14. A spokesman for the National Union of Teachers said the move made no sense, arguing that seven recent UTC closures showed this type of 14 to 19 education had failed. 
UTCs should forget transition at 14 and focus on T-levels, says IPPR 
Under fire UTCs should help deliver T-level qualifications – the new technical level courses for 16- to 19-year-olds, argues the Institute for Public Policy Research (IPPR) in a new paper. TES reports the IPPR's view that transition to UTCs at 14 should be stopped in favour of concentrating on the post-16 age group.
Traineeship numbers dip for first time amid funding pressures
Traineeship starts were down 5% between last August and January over the same period the previous year, reports TES. It marks the first drop in numbers since traineeships were launched in 2013, falling from 12,400 to 11,800 starts. Recruitment has been hampered by young people (age 16-24) who fear that becoming a trainee may see them miss out on Jobseeker's Allowance. Also, some employers are not offering traineeships because the government has not guaranteed funding support despite the investment needed to take on trainees for work placements. The traineeships, which can last up to six months, are designed to train up young people previously lacking the skills and experience needed to apply for apprenticeships or other jobs. 
Apprenticeship quality assurance contract open to tender
The Institute of Apprenticeships has opened the tendering process for external quality assurance of apprenticeships three months later than scheduled, according to FE Week. Closing date for bids is June 20, with the contract awarded on July 14. The eight-month contract, starting on August 1 this year, is worth £160,000. The winning bidder will quality assure all apprenticeships across up to 36 standards on behalf of the IoA.
Colleges urged to have a go at the Festival of Learning
It's not too late to take part in this year's Festival of Learning, previously known as Adult Learners' Week, from June 19-25. The whole of June is designated 'Have a Go' month, during which organisations and learning providers will put on a range of taster sessions and events where people can learn something new. Colleges are encouraged to put on their own events and to add these to the festival's online 'Have a Go' calendar
---