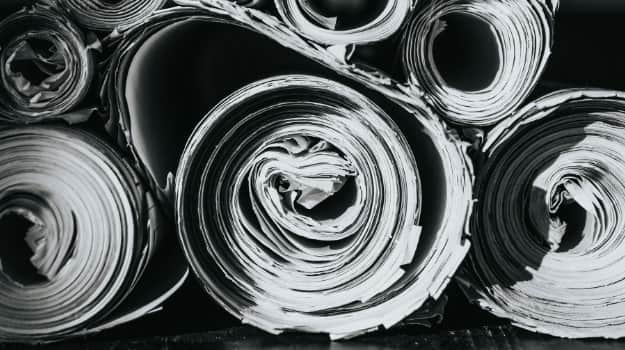 College leaders sign historic 'Augur' letter
Leaders of all England's 203 general FE colleges have called on the government to adopt the recommendations of the recent post-18 Augur Review in an urgent joint letter to the chancellor, Philip Hammond and education secretary Damian Hinds. Key review proposals included ending a 17.5% cut in education funding for 18-year-olds, reintroducing maintenance grants, and providing £1bn of capital investment in the sector.  
The remarkably united response from a sector responsible for two million learners and a £6bn budget highlighted the government's long-standing neglect of FE colleges. The original instigator of the letter, Oldham College principal Alun Francis, told FE Week it was a 'lightbulb' moment for the sector.
UK staff 'bored' with workplace training
UK employees are bored with workplace learning as a means of upskilling and want it replaced with a more engaging, accessible and targeted approach, according to a City and Guilds Group survey of 500 staff and 100 employers. Only 13% of workers considered training offered by their employer in the past 12 months as effective while around only one in five felt properly skilled to do a first-rate job. 
The survey, which also looked at 12 other global markets, reveals 69% of UK workers said training content was 'not always exciting or engaging', compared to an international average of 59%, yet they were among the least likely (43%) to spend personal time in training or seeking help online (46%). They called for more engaging (37%), personalised (35%) and better quality (29%) content and 'shorter, micro-style learning' (23%).  
Casual teaching contracts triple in three years
The number of colleges hiring over 50% of their teaching staff on casual contracts has tripled to 29% (66 out of 226 institutions) since 2016, according to a University and College Union (UCU) survey, FE Week reports. The union says lecturers are simply not paid if classes are cancelled, forcing some to use food banks. A majority (71% of respondents) say they have suffered mental ill-health and almost 45% physical side-effects. Of 789 staff employed across colleges, adult education and prison education, 87% earned under £2,000 a month and 69% under £1,500. More than half of respondents (56%) have held at least two jobs in the past year. 
Andrew Harden, UCU's head of FE, says: "The report rubbishes the claim trotted out by employers that staff like the flexibility offered by zero-hours contracts. Budgeting is tough when you don't know how many hours you will get."
Casual contracts include fixed-term (normally 12 months); zero hours (no specified number of hours); contracts paid by the hour; or agency supplied staff. 
Best practice guide for end-point assessment
Clarifying 'good practice' in end-point assessments (EPAs) is the aim of a new framework for external quality assurance issued by the Institute of Apprenticeships and Technical Education, reports TES. All apprentices have to pass an EPA to show they are ready to take on a full-time role. The framework stresses the need for assessors to have occupational expertise to carry out assessments.
'Open up levy fund for temporary workers'
Apprenticeship levy funding should be available to temporary as well as full-time workers, according to the Recruitment and Employment Confederation (REC), reports TES. Opening up training funds paid into the levy pot by their agencies could help around one million temporary workers sign up to courses to improve their skills, productivity and pay levels. Currently, £104m lies unspent in levy funds available to REC members because 'poorly designed and inflexible' rules prevent the money being spent on training for temporary employees.