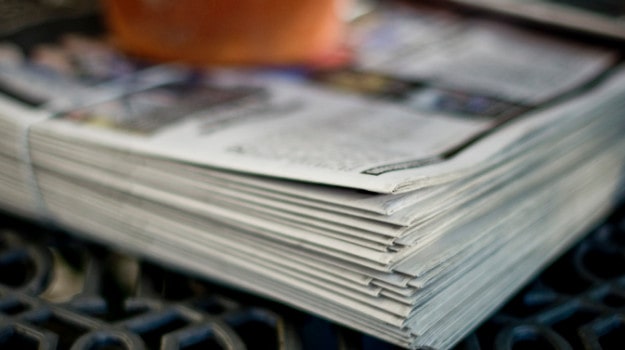 Labour promises free tuition for vocational courses
Labour leader Jeremy Corbyn pledged "free tuition for all college courses, technical and vocational training" during the Labour Party Annual Conference in Brighton last week. In his main address he expanded on Labour's promise, if elected, to introduce a cradle-to-grave national education service: "The huge shift of employment that will take place under the impact of automation must be planned and managed. It demands the reskilling of millions of people."
Earlier in the week, shadow education minister Angela Rayner said a future Labour government would support FE with a £1bn funding injection and push through delivery of the current government's proposal for T-level technical qualifications that she described as a "true gold standard", reports TES. 
May softens stance on FE and HE loans 
This weekend, Prime Minister Theresa May said annual HE tuition fees would not now rise by £250 but remain at a maximum £9,250, according to the BBC. Graduates will also have to earn £25,000 pa rather than the current £21,000 before starting to pay back loans. This also applies to advanced learner loans to support further education and training at levels 3 to 6 and available to anyone aged 19 years or over.
College role clarified in Institutes of Technology
The role FE colleges will play in the new Institutes of Technology has been laid out in a draft DfE policy document, according to TES. Plans are for every institute to be a joint project between a minimum of one FE institution or private provider and an HE institution, supported by local employers and, where possible, to be built using 'existing assets'. It says FE colleges will have a key part in the projects, given their track record in building relationships with employers and the links they have built up during the recent two-year period of area reviews.
Resources boost for English and maths teachers
A new set of resources for GCSE maths and English, including at least 20 CPD courses, numerous tools and advice, has been launched by the Education and Training Foundation (ETF). The materials are aimed particularly at colleges facing the heavy demands of teaching many thousands of students GCSE resits, reports FE News. The website cites DfE research that shows around 80% of maths and English students who do not pass their GCSEs while at school continue to study the subjects at college.
The ETF has also launched an online CPD self-assessment tool for those considering becoming endpoint assessors for apprenticeships.
Grenfell Tower residents fight to keep college campus 
Plans to demolish a major college building near the scene of the Grenfell Tower disaster are being heavily opposed by residents in Kensington and Chelsea, London, amid claims of asset-stripping and a feared end to adult education for poorer local citizens, reports FE Week. One of the college's two main campuses was sold last year to the local borough council for £25.3m in a leaseback arrangement. Opponents of the plans, including those representing Grenfell Tower residents, shouted down the college's chair of governors and its new principal at a recent meeting to discuss the proposals that would dramatically slash space for teaching – they result from plans to merge with Ealing, Hammersmith and West London College. Any decision on redeveloping the site is now likely to be postponed until the New Year.
Functional skills assessments to limit calculator use
Exams watchdog Ofqual is to limit use of calculators and spellchecker programs for students taking maths and English functional skills qualifications, according to TES. In new standards effective from 2019, use of such aids will be restricted to certain parts of the assessment process. Other changes will include introducing phonics in English courses and more emphasis on use of maths in an everyday context
---