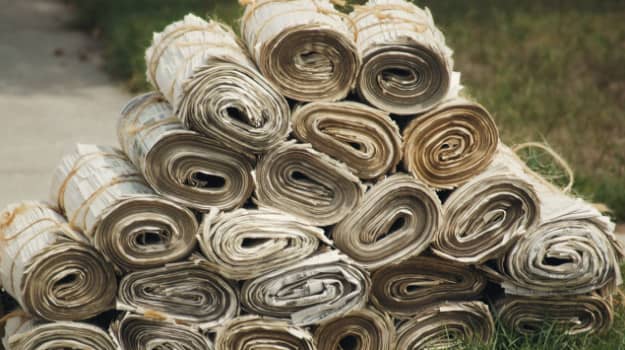 Third of FE teachers want training to get qualified or accredited
Maths and English teaching, digital, and leadership and management skills are the three areas needing most training input in the FE sector over the next three years, according to an exhaustive report by the Education and Training Foundation. Training Needs Analysis, based on data from more than 400 institutions and 2,300 individual FE staff members look ahead to the arrival of T-levels and other technical reforms sweeping the sector. Among the report's findings, a third of individual respondents said they wanted to train for either a qualification (22%) or accreditation (11%) that reflected their role; almost half gave teaching and pedagogy training as their main priority, while gaining qualified teacher learning and skills status (QTLS) was paramount for 9%.
'We need TeachFirst scheme for colleges' – AoC
FE colleges need the equivalent of the fast-track graduate teacher training scheme, TeachFirst, according to the Association of Colleges (AoC). TES quotes David Corke, AoC director of policy, who is calling on the government to honour its manifesto promise to attract more 'experienced industrial professionals' to swell the ranks of teachers to the sector. The TeachFirst scheme gives graduates five weeks of intensive teacher training before placing them for two years in schools in deprived areas. Funding cuts are severely hampering college attempts to hire and keep the best people – a problem highlighted in the latest teacher labour market report from the Education Policy Institute, which is calling for financial incentives to increase retention rates.
New awards for top employers and apprentices
Using innovative ways of hiring a 'diverse and high-quality apprenticeship workforce' could win one outstanding employer the new recruitment excellence award, one of two additional categories in the National Apprenticeship Awards event taking place on November 18 this year. The other new category is the rising star award for the apprentice judged to have made the most impressive progress in a career path that suggests they will reach the top of their profession.
England urged to follow Franco/German training lead 
French and German vocational training systems can provide essential answers to the problem of lack of skills in England, a country that has "lost its way", says a new study by the thinktank, Politeia, TES reports. The document, Reversing Decline, describes how schoolchildren in France and Germany are encouraged to take a technological pathway, with the more able being urged to carry on to higher education. It contrasts this approach with a general failure in England to encourage the most academically able and a distinct lack of support for those better suited to vocational training and education. Unlike England, France and German accept only graduates as secondary teachers, with vocational teachers needing equivalent qualifications. Among a raft of recommendations, the report urges differentiation by ability before and after age 16, a strong emphasis on general education to go hand in hand with vocational training, and calls for far more spending on education and training.
Yo-yo political meddling in FE must end, says thinktank 
Short-termist, 'need to make my mark' ministerial interference from successive governments since as far back as 1941 has often stunted, rather than nurtured, potential growth in the FE sector, according to a report from the Policy Consortium think tank. Its latest FE and Skills System report calls for an end to policy volatility involving decisions that only treat the symptoms rather than root causes of problems in FE. "It's time for an end to the cliche of 'change is the norm'," says the report's author, Tony Davis. "We want our providers to research, invest, succeed and grow" to benefit those they serve now and in the future. 'Yo-yo change does not provide the right conditions for this vision."
Among 23 key recommendations, the thinktank urges the creation of a non-political body responsible for FE and skills provision to be run by education experts advised by education researchers, formation of a cross-party group of political overseers, and the publication of apolitical, education-focused, medium and long-term plans.