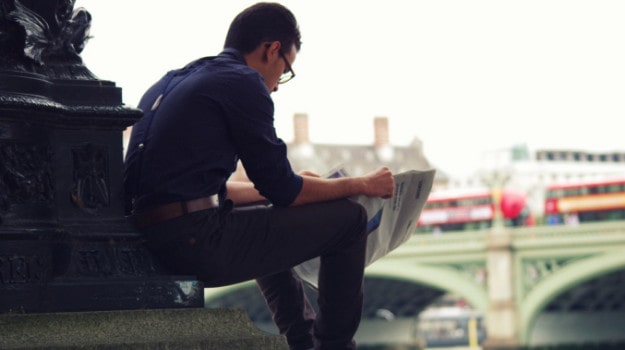 Is post-school education funding fit for purpose?
The House of Lords is to hold an inquiry into whether the funding and structure of vocational, FE and HE are meeting the skills needs of the British economy. As part of its brief, the committee will ask if FE and vocational training are funded fairly to meet demand and if there should be more focus on technical qualifications in STEM subjects to fill shortages in the labour market.
Committee chair Lord Forsyth welcomes "evidence from those with direct knowledge of these issues including students, recent graduates, and apprentices. We also want to hear from businesses and enterprise on whether the current system equips workers with the necessary skills for the modern economy."
Submissions of evidence should reach the Economics Affairs Select Committee by September 14.
Ex-forces personnel train to teach in FE
FE colleges will be able to tap into the teaching talents of the armed forces, thanks to a new STEM teacher training programme for military service leavers, reports TES. The universities of Portsmouth (recruitment and training) and Brighton (mentoring) plan to receive the first cohort of 110 ex-service personnel this October under the Further Forces programme. The scheme, co-funded by the Education and Training Foundation and the Gatsby Charitable Foundation, is aimed at personnel who do not have a degree but possess the relevant skills to master science, technology, engineering and maths subjects.
Institutes of Technology tender delay
The government has delayed the launch of the tendering process to develop Institutes of Technology until this autumn, in line with its delayed introduction of T-levels until September 2020, according to FE Week. Skills and apprenticeships minister Anne Milton also announced that the government would hold a public consultation in the autumn on the design of T-levels. 
Apprenticeship training scheme open for bids
A long-awaited second procurement exercise has been launched for training providers wishing to tender for apprenticeship training for non-levy-paying SMEs, reports TES. This follows the scrapping of the oversubscribed initial scheme in April this year. The revamped scheme includes new tender caps and new limits on contract awards, and better ways of evaluating the effectiveness of training provision.
UK push to export training expertise
A joint initiative to make the UK a leading exporter of technical and vocational education and training has been launched by a mix of government, FE and industry organisations, according to TES.
The UK Skills Partnership comprises the Department for International Trade, the Association of Colleges, the British Council, the Federation of Awarding Bodies and the Association of Employment and Learning Providers. It will be officially launched in October.
---