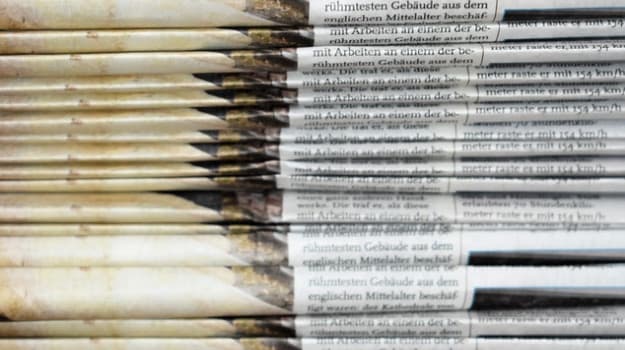 Cable helps pen report on FE reform
Students should have a greater say in their learning and expect their lecturers to have qualifications in both teaching and the subjects they teach, according to a comprehensive report on the sector due to be launched on September 5 by LibDem leader Sir Vince Cable and the National Union of Students. In a preview of 'Students Shaping Post-16 Skills', TES summarises some of the report's key proposals including a cap on class sizes, 'dual' experience for teachers and the need for a new type of level 2 English and maths qualification with a more practical emphasis. 
The report also calls for basic skills to cover much more than just maths, English and digital disciplines; streamlining and more state funding for work placements; wider criteria than just grades to determine a student's achievements; and far more clarity and quality control in apprenticeship training.
GCSE resit results in English and maths
GCSE resit results are up for students aged 17+ taking the last of the old-style English exams but down for maths this year, according to the Joint Council for Qualifications. 
FE Week reports that pass rates of C and above (out of 59,558 entries) rose by 2.1% to 29% in English, but in maths (149,537 entries) they fell by 5.1% year on year to 24.4%. More than 74,000 scored a D "across the two subjects". 
Among 88,406 students aged 17+ taking the new-style English grade 1-9 exams, just 35.5% gained the pass grade of 4 or over, while 37% (out of 30,408 entries) achieved the same in maths.
For all students missing out on a grade D or 4 or above and attending college in this new academic year, more compulsory resits await. 
NUS sets up commission on student poverty
A two-year student poverty commission into the problems faced by students from low socio-economic groups before, during and after their FE/HE education has been set up by the National Union of Students (NUS), reports TES.
The NUS says almost half of all students fear not having enough funds to meet basic food needs, while some 25% do not welcome returning to university or college because of poor finances. 
Next February, the commission aims to reveal its research into the type of educational barriers faced by poor students in the "forgotten corners of our society". The findings will then fuel a national lobbying campaign aimed at the government, colleges and universities, including four 'listening and learning' events, says the NUS. It states UCAS figures from 2017 showing that students from poorer backgrounds are 35% less likely to attend HE institutions. 
Entries needed for college marketing awards
As funding pressures grow on colleges to increase student enrolment, entries are being sought for the FE First Awards 2017 for college marketing. Categories range from external PR/communications campaigns and events management through to innovation, website development and full-time prospectus, with the final date for entries set at September 28. Entry details are available from the College Marketing Network. The closing date is September 28.
---