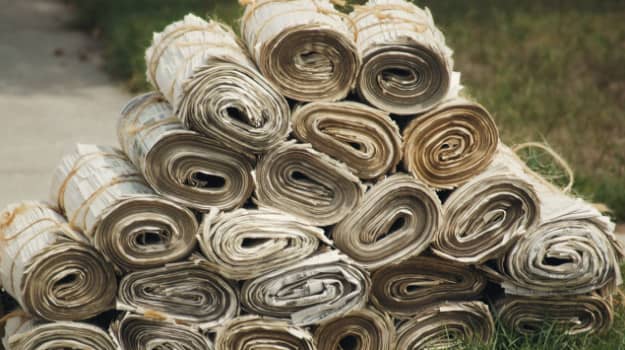 Forced GCSE resits do few favours to disadvantaged
Research into pass rates by 16- to 19-year-olds expected to resit maths and English GCSEs because they failed at 16 shows disadvantaged learners lagging well behind more affluent peers, according to TES. Government data shows that against an average A*-C (old-style GCSE) average pass rate this year of 24.4% (maths) and 29% (English), pass rates for students entitled to free school meals dipped below 4% in some areas, including the worst recorded (1.8% vs 27.7% for better off students) in Wealdon, East Sussex. Critics of the resit policy argue students should be able to study maths and English in ways that suit them best.
Apprentices spending more to train than they earn
A Young Women's Trust survey of 500 apprentices across the country shows 40% are spending more doing their apprenticeship than the salary they earn, reports TES. Among those with children the figure is 60%. Extra costs can include childcare, travel and work clothes. In addition, female apprentices earn an average 8% less than males. The Trust repeats skills minister Anne Milton's recent call for employers to offer apprentices more flexible hours and part-time contracts.
Technical skills focus 'weakening' other FE key provision areas
Ahead of the autumn budget on November 22, leading FE bodies and unions have joined forces to press chancellor Philip Hammond to raise FE funding, reports FE Week. 
They say in a joint letter that over-emphasis on technical skills is watering down offerings In key areas that are meeting the needs of the disadvantaged. Sharper focus on apprenticeships and the launch of T-levels is drawing away resources from other key areas such as ESOL (English for speakers of other languages).  
Big spike in degree-level apprenticeships
September's huge rise in higher and degree apprenticeships funded by apprentice levy-paying employers reflects a high spike in uptake of management courses, according to DfE interim data, reports FE Week. Figures for September show a 424% increase of 3,880 over August. The data feeds fears that companies are using much, if not all, of their levy allocation to finance staff management apprenticeships rather than give young people a chance to enter employment on lower-level apprenticeships.
Why no Ofsted for apprenticeship sub-contractors?
Ofsted has been criticised for dragging its feet over separately inspecting any sub-contracted apprenticeship providers, despite an addition to its brief last year saying it had the right to do so, reports FE Week. Robert Halfon, leader of the Commons education select committee, is calling for a thorough review of subcontracting to determine if it serves or hinders good apprenticeship provision. Currently, Ofsted says it is more efficient to include sub-contractors during inspections of main contractors, not separately. Around 1,200 sub-contractors have access to £693m of government funding, with 161 on £1m-plus contracts.
---