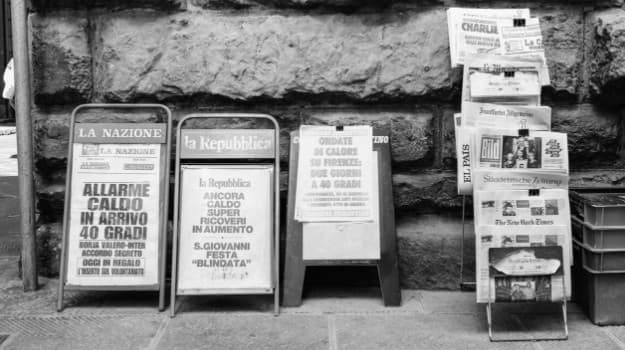 Colleges increasingly compromised by hack attacks
Colleges are receiving on average 12 cyber attacks a week, according to the FE and HE IT advisory body, Jisc. TES reports that criminal activity was particularly bad last November and January, with both months recording more than 100 incidents. TES cites several damaging incidents including Swindon College (September) where hackers accessed personal records of staff and students, and Manchester's Loreto College (November) whose staff and students got an email seemingly sent from a teacher's address telling them to expect a terrorist attack. Jisc points to a rise in the use of mixed-method cyberattacks designed to inflict optimum disruption on colleges. Jisc advises colleges to become their own internet service providers, offering various platforms and network layers instead of following the current trend of encouraging students to link their own less secure devices to an 'open campus' style of the network. 
Poor info and myths prevent women following digital careers
Just over half of women in non-digital jobs say they were mainly not in digital careers because they either didn't know how to retrain or have the right qualifications, according to research by the government-supported Institute of Coding and the financial services firm, Deloitte. In addition, 49% of female university students think they are not on the right course to get a digital job, while 59% of young women aged 16-18 think people need a Stem subject in GCSE before considering a digital career. To improve uptake, the report, Diversifying Digital, suggests a need for better signposting, a myth-busting digital rebrand, and more flexible learning in digital education to accommodate women's learning preferences at different stages in their lives. 
DfE faces down providers over T-level entry criteria
All T-level providers are being urged to open entry to students who don't yet have a minimum grade 4 pass in English and maths GCSE, report TES. Official DfE policy is to allow this, provided students to pass their GCSEs or level 2 functional skills by the end of their T-level course. Despite this, many providers are insisting on rate 4 GCSE passes before students can study T-levels. Head of the Department for Education's post-16 basic skills operation Jim Addison says the design of T-level courses includes sufficient curriculum time for students to study maths and English GSEs alongside the intensive T-level syllabus, despite at least one college leader arguing heavy T-level demands would not make additional studies feasible.
Policy tweaks can only improve UK FE exports
Further education lags well behind international rivals, representing just 1.4% of UK education exports against more than 15% from comparable sectors in Canada and Australia, according to the Association of Colleges' 2019 international survey. But simple policy changes could revolutionise colleges' contribution, the AoC argues. The survey shows 41% of responding colleges say they could improve their training and sharing of expertise if only they had the right capacity and support. To play a larger role, the AoC advocates freeing up rules over areas such as visa extensions and part-time student working rights in order to increase the number of foreign students coming to Britain, various ways to split up and display public and private performance data, and an audit highlighting the current barriers to exporting UK FE expertise and the training/support needs of colleges. 
Bids invited for college governance improvement scheme
Funding for key suppliers to recruit college governors and to run board performances at struggling colleges on a government pilot scheme is being put out to tender until April 8, reports FE Week. £110,000 will be allocated to the winning bidder for each post. One brief will be to track down 30 'effective' leaders to fill key governor positions and at least 10 additional short-term key governor posts; the other will be to run some 30 reviews onboard capabilities at colleges earmarked by the FE Commissioner or the Education and Skills Funding Agency. Funding will be released during the financial year starting this April. Bidders may apply for both tenders.