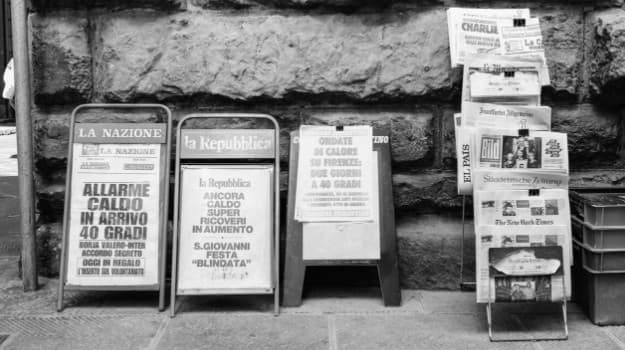 Williamson drafts in potential help on FE brief
Chippenham MP Michelle Donelan is expected to support education secretary Gavin Williamson on further education as part of her new fill-in role as junior education minister, reports TES. Donelan, who won her parliamentary seat in 2015, will provide maternity cover for Kemi Badenoch, who was appointed children and families minister in July's cabinet reshuffle. Donelan has been a member of both the Commons Education Select Committee and the Education, Skills and the Economy Sub-committee. 
Government boosts lacklustre T-level campaign
The government is to launch a new national publicity campaign next month to promote T-levels due to start from September 2020, following a survey showing 60% of parents England still know nothing about them, reports FE Week. The survey commissioned by the Chartered Management Institute also found that only 11% admitted knowing much about T-levels. Just 11,000 views have been recorded of an initial explanatory YouTube video launched last year, while a second video launched last month has received just under 1,000 views. A number of colleges also say they are lacking sufficient information about the qualifications. 
Apprenticeship reminder - part two
The Department for Education is launching the second part of its Fire It Up campaign to promote apprenticeships. It aims to encourage businesses and individuals to share their own stories of successful apprenticeship schemes and inspiring apprentices, and also to post up vacancies for apprentices on the government's Find an Apprentice Service website.
Adult learner numbers worst for 20 years
National participation rates in adult education since 1996 have reached a record low, according to a recent survey by the Learning and Work Institute. In 2018 just 35% of adults took part in learning; areas worst hit included the south-west at 29% and Yorkshire and Northern Ireland at 30%. The survey, which covered more than 5,300 adults aged 17+, highlights some worrying trends in the past three years: only 18% of school-leavers aged 16 years or under have participated in learning, compared with 45% of those leaving education at 21+. Meanwhile, the participation rates amount to just 20% of adults from D and E socio-economic groups, compared with 48% from A and B groups. In the past year, the socio-economic gap has increased by 3%. 
Have a Go at learning month
Last week saw the start of this year's Have A Go month, led by the Learning and Work Institute (LWI) and supported by the Department for Education. It's the key annual focus of the Festival of Learning, a campaign to encourage more adults to undertake learning. Against background figures of just 19% of adults being active in some form of learning, Have a Go month offers a wide range of free adult learning opportunities across England for all adults to try out in colleges, universities, council premises, libraries, museums and other community hubs. LWI analysis also points out that the UK risks dropping further behind international rivals in basic adult literacy and numeracy levels over the next decade. Interestingly, the recent government short-term funding announcement of £400m over the next year for 16-19 further education in England significantly does not include any funding for adult education. 
'Outstanding' colleges to have routine inspections
From next September English colleges and other FE providers that have won an 'outstanding' Ofsted rating are due to lose their 'exempt' status and get routine inspections like any other FE provider, reports FE Week. Previously, many high-achieving colleges have gone without re-inspections for more than 10 years.