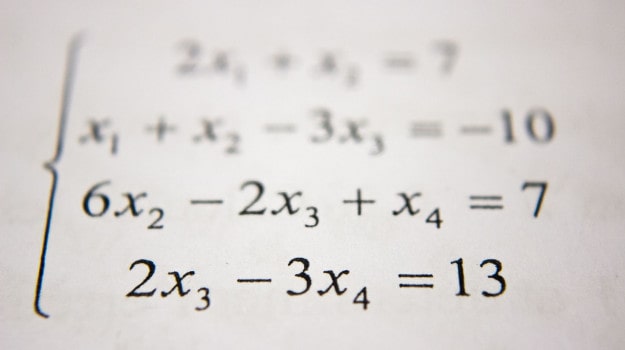 Following a busy few political months, the importance of post-16 English and maths is back on the agenda.  At AoC's Annual Conference, the Skills Minister Nick Boles spoke of the need to review the best ways to accredit these two subjects, looking at employers, providers and exam boards in this process.
However, we must not rush to create new qualifications or assessments.  Neither must we take a knee-jerk reaction by retitling qualifications which are still very much in their infancy and starting to gain credibility with employers. 
What alternatives are there for students for whom GCSE is not appropriate? There is no doubt that attaining a minimum level of English and maths skills should be a priority.  However, if a student didn't manage to obtain a 'C' or above at first attempt, then it's unlikely they will achieve second time around unless taught differently.
An effective programme should identify those gaps in underpinning English and maths skills, and then teach these skills and how to apply them in context such as real life working practices or linked to the main vocational programme.  There should be a vocational modular GCSE alternative that could be offered provide the ability to assess in manageable chunks. 
Adapting maths from something abstract to a process that helps solve everyday scenarios can make it both engaging and relevant for students, while providing some context behind the learning.
The Skills Minister also spoke about the traineeships funding consultation which the government ran in the summer.  The announcement signals greater parity between arrangements for traineeship funding between 16 to 18-year-olds and 19 to 24-year-olds. 
But the way the government department's responsibilities are split means there is a divide at 19, but the response to the consultation addresses this in student eligibility and approach to funding.
The response to the consultation's central question around whether there should be a greater focus on positive outcomes was 'yes'. Given that the focus of traineeships is to secure progression into apprenticeships, work or further study, finding a mechanism to reward providers that are able to secure these destinations makes good business sense, encouraging competitive spirit amongst providers while improving the experience for students.  
We must be careful not to focus solely on performance tables, which can have a pervading effect on  curriculum and qualification choice.  We need to ensure that the 'evolutionary' approach the government is proposing doesn't overlook those young people who need time and support.  Education is broader than just the exam syllabus. We must ensure that in this evolutionary approach, we don't end up with a new set of performance measures that help those easiest to help.
Charlotte Bosworth is director of skills and employment at awarding body OCR