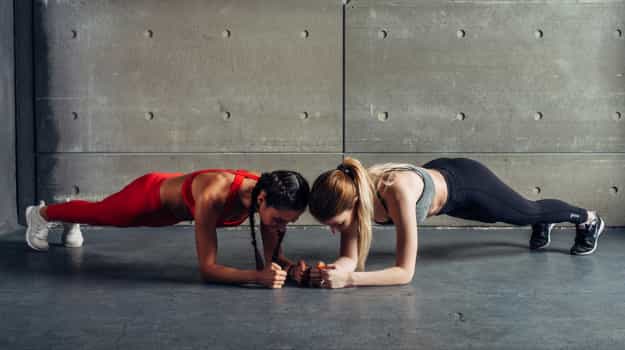 Sport England has launched its national campaign 'This Girl Can' and we're encouraging anyone who shares our desire to increase participation of women and girls in sport to sign up. But to increase participation we need to make sure girls are aware of the opportunities available, as well as removing the perceived barriers.
Women are under-represented in every way in sport in England – in participation, in positions of leadership and coaching, in public recognition and media coverage, and in employment. Nationally, 30.3% of the female population aged 14+ play sport once a week compared to 40.9% of men, nearly two million fewer women than men. Just 28% of sports coaches are women and many of these are assistant coaches.
The picture is no different in colleges. The AoC Annual Sport Survey this year showed only 25% of sport students were female and there remains a significant gap in participation levels; only 30% of students participating in sports activities in colleges are female. We are collecting an increasing body of evidence to support the beliefs of many - that sport has a positive impact on attendance, retention, achievement and, perhaps most obviously, the development of transferable skills.  A recent study by Ernst and Young showed that 61% of female leaders in their organisation thought that sport had been beneficial to their career.  With all these advantages, why aren't girls taking part?
The good news is that many colleges are now addressing this issue, creating programmes that meet the needs of girls and women in colleges.  Many of these programmes are as part of Active Colleges or through partnership with Us Girls. Colleges can access the Us Girls How-To guides for free on their website. AoC Sport also works in partnership with Women in Sport (formerly Women's Sport and Fitness Foundation) to look strategically at the issue.  But can another campaign make a difference? 
This is different, this is the highest profile campaign we have seen with the broadest reach, as demonstrated by the prime time TV launch during a Coronation Street break on Monday.  The imagery and messages show real women talking about the issues that affect them and how they have incorporated sport into their lives. 
The Sport England campaign uses young mums and women to inspire the next generation, and we're asking colleges to get their own students involved in motivating each other.
Fear of judgment should never be a barrier to exercise. Sign up to the This Girl Can campaign today to show your support.
Donna is the Sport Partnerships Manager at AoC Sport.