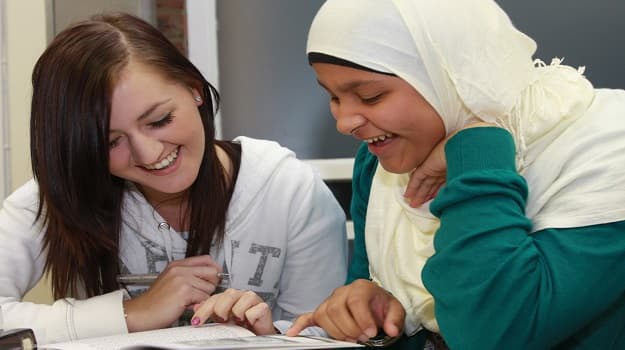 This September, the further education (FE) sector will start running courses for degree apprenticeships, the latest addition to a growing range of higher education opportunities in colleges both for school leavers, career changers and, potentially, teachers.
At the same time, an extra 60,000 students a year are predicted to enter higher education in England this Autumn, following the Government's complete lifting of the cap on student numbers from 2015-16.
Add in the government's pledge to create another 3 million apprenticeships by 2020 and the less expensive option of taking a first degree at college rather than university, and the future for FE looks bright. "Colleges are expanding in higher education, so there will be opportunities," says Nick Davy, the Association of College's (AoC) Higher Education Policy Manager.
More students will want to study locally
He says letting more students into higher education is likely to lead to a lowering of A-level or equivalent entry grades, as experienced in Australia when it lifted its own higher education cap in 2012.
 "It's a fair prediction to say colleges will expand because many students with lower grades often tend to want to study more locally rather than go away to university," says Davy. He added "students feel they get a more personalised experience locally because the college environment is different to university."
"I talk to a lot of students and they all say to me 'I am going to struggle at undergraduate level. I'll need the support and help I can get at college. I'll be in a lecture hall with just 100 other students. I've got access to my tutors and I can knock on the door [anytime], whereas at university they've got 20,000 undergrads and the only time you can see a tutor is between 3 and 4 on a Friday afternoon!' "
Attracting students with 'earn and learn'
But the sheer weight of extra numbers due to raising the cap is just one reason for the likely demand for more FE teachers. Making an "earn and learn" degree an integral part of a higher level apprenticeship is partly designed to attract students who might otherwise not consider doing a vocational course. 
The new apprenticeship degrees are being co-designed by employers and course providers to fit workplace requirements. In an initial trial, course fees are being paid for by employers (one third) and the Government (two thirds).
The degree format will exist alongside the popular three-year higher apprenticeships that offer the possible option of conversion of a foundation degree to an honours degree after two more years of study.
First subjects offered in degree apprenticeships
The first nine degree apprenticeships due to start within the next academic year are surveying, electronic systems engineering, aerospace engineering, aerospace software development, defence systems engineering, laboratory science, nuclear, power systems and public relations. Most are highly complex industries requiring FE teachers with a deep and continually updated knowledge of their subject.
But if you have that knowledge, how do you pass it on to students at a college like Blackpool and the Fylde, which is starting a new degree apprenticeship in aerospace engineering with BAE Systems in September? Find out how to build your teaching skills and the qualities you need to bring to the job with our article on Industrial experience highly valued by FE colleges.