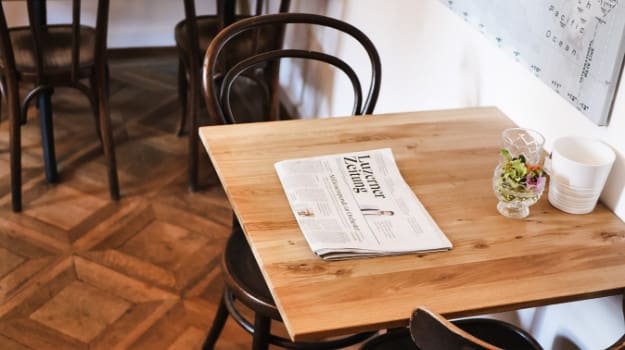 Someone, somewhere, is having a laugh. Who in their right mind would schedule GCSE maths and English resits next week of all weeks - don't they know it's International Stress Awareness Week? November 4-7 will see many colleges turn their campuses over to thousands of 16- to 18-year-old candidates, many of whom will be stressed out trying to pass exams that statistically they are due to fail more than once. 
The UK's officially designated National Stress Awareness Day is Wednesday, November 6, a time when colleges, for example, can focus on how to alleviate growing levels of stress among both students and staff. Sadly, though, they have a fight on their hands as national efforts to reduce stress and mental illness in our young people seem to be failing.
Sixfold rise in young people suffering from mental illness
The Guardian recently quoted stats from the journal, Psychological Medicine, showing the number of children and young people aged 4-24 years in England and suffering some kind of mental ill-health had risen sixfold compared with the previous generation. In just six years (2008-14) numbers had increased by 60%, and in Scotland by 75%.
Between 2016-19 UK students entering higher education with a declared mental health condition doubled in number to reach 3.2%, according to HESA statistics, and research publicised on the Office for Students website found more than 87% of 38,000 UK students surveyed said they struggled with anxiety feelings, particularly among students in their second and third years.
And just over a year ago in an OECD survey, 29% of secondary school heads admitted bullying took place among their students at least once a week. The UK was ranked fourth out of 48 industrialised countries in bullying incidents. 
Highest cyberbullying levels in English secondaries
The OECD found 14% of secondary heads in England said hurtful posts were received via the internet or on social media and 27% received reports of unwanted email contacts between students - yet the average for OECD member countries was 2% and 3% respectively. English secondary schools also suffered the highest level of cyberbullying across all developed countries surveyed by the OECD.
Every year, 10% of young people face a mental health problem and 20% of those aged 16 to 24 experience a common mental illness such as anxiety or depression at any one time, according to the Association of Colleges (AoC). The AoC says that around 75% of adults with a diagnosable mental health problem experience their first symptoms before the age of 24.
'Ask twice' and help nip a problem in the bud
One approach that some colleges may have, of course, adopted gained attention earlier this month on World Mental Health Day (October 10). The mental health anti-stigma campaign, Time to Change, run by the charities Mind and Rethink Mental Illness, promoted its 'Ask Twice' initiative that was first launched last year. 
Most of us say we are 'fine' when we aren't
Research suggests around 78% of the population will tell family and friends they are 'fine', even if they have a mental health problem. In response, the initiative encourages people to 'ask twice' if they suspect a friend, family member or colleague might be struggling with their mental health. It says: "The simple act of asking again, with interest, can help someone to open up for the first time." 
Once students or staff have recognised their anxieties, there are plenty of ways to build up mental resilience. Based on experience of her own mental health, grants manager Rachel Smith has written a blog on the Mental Health Foundation's website, which addresses many of the sorts of problems faced by those teaching and learning at FE colleges.
Don't beat yourself up when you make a mistake
Working culture, environment and relationships with colleagues play a key role in Rachel's morale and performance at work. She writes that if she makes an error she must not forget to show herself compassion and understanding rather than allowing herself to be overcome by guilt and self-judgment. She's worked out that a constant quest for perfectionism can instil unrealistic standards.
She cringes at the thought of public speaking but has learnt to manage anxiety and be as confident as possible by being well-prepared for all contingencies and knowing her material when taking to the podium. She does not put too much pressure on herself to speak at large meetings if there is no need - she lets herself leave a meeting if anxiety levels get too high and tells her colleagues about her fear of public speaking. It's always worth telling them, she says.
Let your computer stew on its own
For those being bullied in the workplace or classroom, Rachel feels it's important to take action - and that sometimes requires courage. If someone is completely on their own, proactively seeking another job can be the answer alongside checking out workplace culture during interviews so as not to risk repeating past experience. As in all personal crises at work, the trick is to hang out with colleagues and friends who support you and in whom you can confide.
On the physical side, Rachel advises leaving that unresponsive brainbox of a computer to stew on its own every so many minutes. Taking a walk every so often, making cups of tea, switching off your brain and getting some fresh air at lunchtime. Keeping personal and work life as separate as can be and holding off taking work home. Exercising, eating and sleeping well - and yes, drinking a tad more moderately.
Richard Doughty