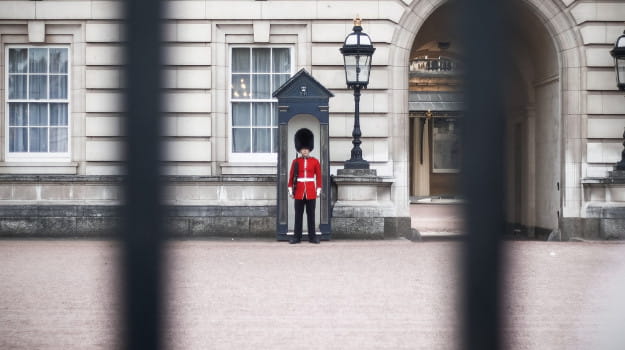 Michele Sutton, former principal and chief executive of Bradford College, and Dawn Ward, principal and chief executive of Burton and South Derbyshire College, were both awarded the CBE.
Mrs Ward has held a number of senior positions in FE for more than a decade, including a term as president of the Association of Colleges .  
Other FE sector figures recognised (see full list below) included Barbara Spicer, former interim chief executive of the Skills Funding Agency was awarded the CBE, and Sue Crowley, former chair of the Institute of Learning, was awarded the OBE.
Martin Doel, Chief Executive of the Association of Colleges, paid tribute to the college principals and governors who received New Year Honours.
He said: "Principals work tirelessly for their college, students and local community and receiving such a high honour is a sign of how important their work is considered to be.
"I offer my congratulations to everyone who received an award - it is very well deserved."
Receiving awards were:
Commanders of the Order of the British Empire (CBE)
Michele Sutton OBE (Didsbury, Greater Manchester), lately principal and chief executive, Bradford College, and former president, Association of Colleges - For services to FE
Dawn Patricia Ward OBE (Birmingham, West Midlands), principal and chief executive, Burton and South Derbyshire College - For services to FE
Officers of the Order of the British Empire (OBE)
Colin Booth (Newton Aycliffe, Durham), principal, Barnsley College - For services to FE
Ian Clinton (Kendal, Cumbria), principal, Stockport College, and lately principal, Blackburn College - For services to FE
Jatinder Kumar Sharma (Wolverhampton, West Midlands), principal and chief executive, Walsall College - For services to FE
Frank Leslie Smith (Sheffield, South Yorkshire), chair of governing body, Chesterfield College - For services to FE
David Baden Jones (Ruthin, Clwyd), principal and chief executive, Coleg Cambria, and lately principal and chief executive, Deeside College -  For services to FE in North East Wales
Robert Clegg, Chair of Corporation, at Hopwood Hall College - For services to the Rochdale community
Members of the Order of the British Empire (MBE)
Sheila Selwood (Hemel Hempstead, Hertfordshire), lately director of governance, West Herts College, and member, Association of Colleges governors' council - For services to FE
Maryanne Hodgkinson (Buckley, Clwyd), head of arts, media and business administration, Derwen College - For services to FE for adults with learning difficulties
Julie Ann McLean (Plymouth, Devon), director, work-based learning and school partnerships, City College Plymouth - For services to education
Mrs Philippa Jane Crabtree, teacher in charge of complementary therapies, Royal National College for the Blind - For services to the education of people with visual impairments
Celine McCartan (Omagh, Tyrone), deputy director, head of corporate and support services, South West College - For services to FE in Northern Ireland
William James Greer (Banbridge, Down), Head, Training Organisation, South Eastern Regional College - For services to education in Northern Ireland
British Empire Medal (BEM)
James Jackson (London), head caretaker, Woodhouse College, London Borough of Barnet - For services to education
Anne Williams (Loughborough, Leicestershire), lately community development officer, Loughborough College, and borough councillor, Charnwood - For services to FE and to the community in Leicestershire
Alan Lemin (Millbrook, Cornwall), head of student recruitment, Plymouth College of Art - For services to further and higher education and to the community in Cornwall
Wendy Ann Sherlock (Watford, Hertfordshire), curriculum co-ordinator for further and higher learning, HM Prison The Mount - For services to prison education
Christopher James Willder (Melton Mowbray, Leicestershire), groundsperson, Brooksby Melton College - For services to horticulture and land-based education
The full list of honours is on the Government's website