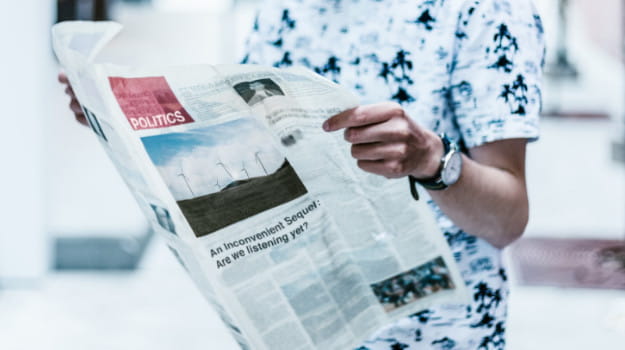 Two more years for commissioner Atkins
FE commissioner Richard Atkins will continue in his current role until October 2020 after being reappointed for a further two years, reports TES. Atkins, who is a former Association of Colleges president, took up the post two years ago. Several times this year he has expressed strong backing for a pay increase for college staff and said he's been "amazed" by the longstanding gap in funding and pay levels between schools and colleges (FE lecturer salaries are on average £7,000 pa less than schoolteachers).
December relaunch for apprenticeship register
In another attempt to improve the working of the controversial Register of Apprenticeship Training Providers (RATP), all providers, including all subcontractors, must be listed on a refreshed register that will be kept open indefinitely from its launch date of December 12 this year, reports FE Week. Any subcontractors offering programmes costing less than £100,000 pa now also have to register. All training providers on the previous register have to reapply. The Education and Skills Funding Agency, responsible for the register, says an applicant has to show they have been trading for a year (three months for supporting providers) and may only apply twice in any 12-month interval if their first application fails. 
Student funding petition keeps growing
Students from Brockenhurst College, Hampshire, are edging closer to their target of 100,000 names on a petition calling for more FE 16-18 funding, the number needed to legally oblige Parliament to consider the issue for a Commons debate, reports TES. The total number of signatures has now topped 64,000. The students have until April 10, 2019, to reach their goal. The petition, which was launched prior to Colleges Week in mid-October, was due last week to be presented to the Commons by Julian Lewis, the college's local MP for New Forest East.
Minister promotes the north as a rich seam for apprenticeships
A UCAS-style hub to ease and speed up the application process for apprenticeships and other types of vocational training courses is among ideas cited by Northern Powerhouse minister Jake Berry in his call to boost apprenticeship starts, reports TES. Berry wants half the total number of apprenticeship starts to come from the north of England, mirroring former Labour prime minister Tony Blair's aim of getting 50% of young people into university. Berry says the FE idea is being explored by Manchester's mayor, Andy Burnham, and his team, and if feasible could be adopted across northern England. A recent survey, Not for them: why aren't teenagers applying for apprenticeships, found two in every three sixth-formers who responded would consider a degree apprenticeship route if such a hub existed and the offers were linked to their choice of career path.