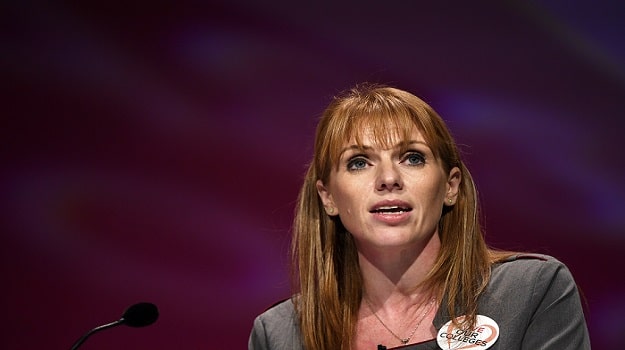 Rayner sets out Labour's FE agenda
After the disappointment of a no-show by education secretary Damian Hinds at the Association of Colleges' annual conference, Labour's education shadow, Angela Rayner, gave the audience what they wanted to hear in her pledge to scrap the controversial English and maths GCSE resits if Labour got into power. Offering equivalent qualifications as an alternative was "more important than pushing young people onto a course of learning that is just going to disenfranchise them from lifelong learning".
Rayner is one of a select band of MPs to have experienced further education first hand and she prefaced her speech with references to how FE had changed her life and where she first realised her love of learning.
'I was given a second chance'
"I fundamentally believe in the power of colleges," she said. "They are at the heart of transformation, allowing communities and individuals to flourish. And I should know as it changed my life; I was given a second chance when I took a sign language course at college. Then when I started working as a home help I studied for a qualification in care. Anything I have achieved in life can be put down in no small part to Stockport College."
In a wide-ranging journey through the sector, Rayner reiterated some of the key FE commitments in Labour's plans for a National Education Service. "We're committed to ensuring that funding for students aged 16-18 is in line with what schools receive at key stage 4, restoring the Educational Maintenance Allowance for 16- to 18-year-olds from lower and middle income backgrounds, and replacing the advanced learner loans and course fees with direct funding, making FE and lifelong learning free at the point of use.
£3bn plus of real terms cuts
She listed off the huge reductions in funding . . . £3bn plus of real terms cuts since 2010, that the promised T-level funding was still years away, while real terms cuts in the base funding rate had led to a drop of more than a million adult learners over the same period and overall spending on adult learning cut by almost half . . . "just at a time when we need to develop a skilled workforce more than ever."
She spelt out the Treasury's plan to put in place new unfunded pension costs totalling £80m a year - or an average £300,000 per college - and the worrying absence of a single word - or extra penny - for FE in the autumn budget. The only FE funding on the table was the £38m in capital funding announced by Damian Hinds in early October to support providers delivering the first tranche of the new flagship T-levels. 
"Colleges," she said, "have neither love nor money from this government - even when they talk the talk the actions fall short". She vowed that any new Labour government would restore funding for 16-18s, fund the sector to deliver free lifelong learning and invest £1bn to support colleges offering T-levels to a genuine gold standard. 
Not a word about advanced learner loans
Despite front-page splashes about lowering tuition fees and interest rates, there has not been a single word about advanced learner loans or the review of level 4 and 5 qualifications. The government has "turned widely praised recommendations in the Sainsbury review into something very difficult for colleges to deliver and even more difficult for learners and employers to understand".
Rayner also talked about the need to establish parity of esteem between FE and HE as a key part of Labour's National Education Service. "We will the end assumption that academic qualifications should be a basic entry requirement for jobs in Whitehall, limiting them to where they are truly necessary." Central government itself would lead the way in setting a clear example to others that a person's life experience and skills are as valuable as any particular type of qualification. 
"We will end the snobbery that underpins the attitudes towards different types of qualifications and ensures those working at the heart of government become more representative of the country they serve."
FE voices will be included to help shape policy
Another theme Rayner warmed to was the need to include FE voices in shaping actual policy. This year, she said, Labour's lifelong learning commission would ensure those who deliver adult education were involved in shaping their future offer. A priority was ensuring the voice of apprentices and FE learners would be heard within the formal structure of the Institute for Apprenticeships. 
A Labour government would also formalise the apprentice panel, guaranteeing its recommendations to the institute's board and then the board's response was published. It would also ensure an apprentice or FE learner had a seat on the board.
And just as the Office for Students, the independent regulator for HE, has university student representation on its board, so too should students studying HE courses at FE colleges. 
"It's only right and fair that we afford FE learners and apprentices the same rights and opportunities that are required and deserved from the HE services as well."

Richard Doughty